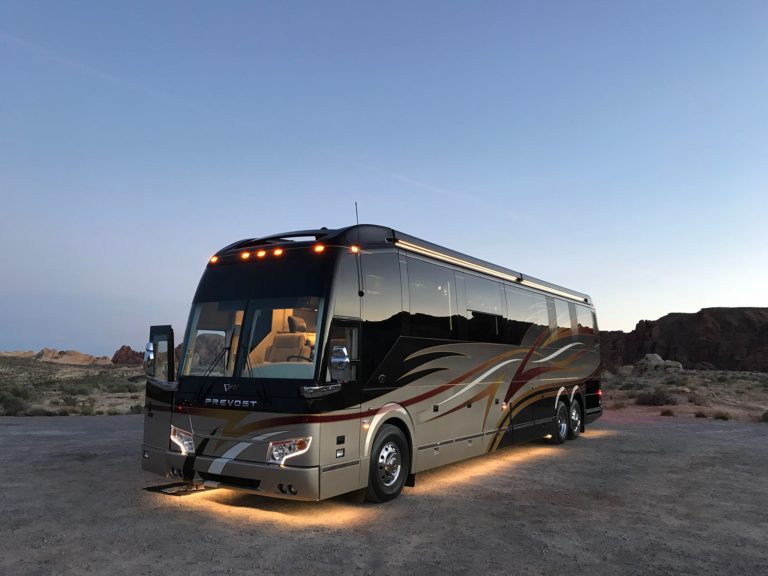 When Todd Nagel, CEO of Wausau, Wis.-based River Valley Bank, launched IncredibleBank.com, he wasn't thinking about using it as a lending vehicle. "IncredibleBank.com was started in 2008, just before the big real estate crisis," Nagel said. "At that time, we had huge loan demand and couldn't keep up with the deposit growth in the small community that we served. We launched IncredibleBank.com as a national deposit gathering tool and that was our original goal."
Throughout the economic downturn, IncredibleBank.com sustained itself and in 2015, the now $1.3 billion River Valley Bank decided to launch a loan product within a niche for IncredibleBank, to further capitalize on the economic recovery the country was experiencing.
"We decided IncredibleBank should serve the niche banking needs of luxury motorcoach owners," Nagel said. "I love motorhomes and consider myself an expert on the collateral end of motorhomes. So we started doing research on the business and became a niche lender in the higher end motorhome market."
To attract consumers' attention in this unique market, the IncredibleBank team literally "hit the road" — going out and meeting with RV and motorhome dealers across the United States. The team also did a great deal of online marketing with search engine optimization strategies.
"It really started the old-fashioned way, kind of like you do in the community," Nagel said. "Except for our niche market, we go across the United States but we don't have to hit every single state. Whereas if you are financing bulldozers, for example, you have to talk with every dealer in every state."
Today, IncredibleBank has a dedicated sales force that works on finding opportunities to grow River Valley Bank's unique lending arm. IncredibleBank provides financing options for Class A diesel coaches, professional conversions, specialty trailers and bus conversions. The bank's rates, down payment requirements, and restrictions are based on vehicle type.
"We focus on the 'Sunshine States,' which include Arizona, California, Texas, and Florida to name a few," Nagel said. "But interestingly, we have motorhome customers in 43 states."
To further the bank's marketing efforts, IncredibleBank partnered with NASCAR legend Kyle Busch, an RV aficionado. "We market to the racing industry and NASCAR, which is a national platform as well," Nagel said. IncredibleBank has been an associate sponsor of Kyle Busch and the No. 51 Kyle Busch Motorsports team for multiple races in the NASCAR Camping World Truck Series.
"Sponsoring a NASCAR team is really a perfect fit for us – we have a passion for winning, and always challenge ourselves to provide the most incredible customer experience possible," Nagel said.
While IncredibleBank continues to celebrate success in niche RV lending, Nagel is quick to point out that there have been plenty of challenges along the way.
"You have to understand the collateral," Nagel says. "People often ask, 'why don't you lend on jets or yachts?' and I respond, 'I just don't know anything about them.' On the motorhome side, we have people who are not only experts on motorhome lending but on the actual motorhomes themselves. You need to know what you are doing or you can get yourself in trouble."