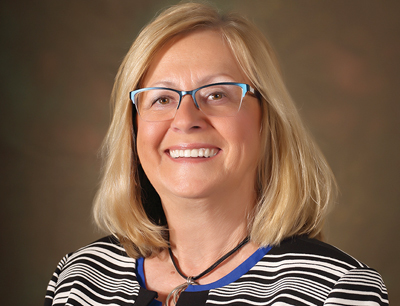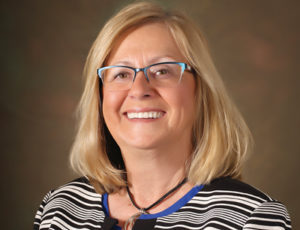 On the morning after Thanksgiving, Sharon Manke will wake up energized by the urgency of her "punchlist."
Each year on Black Friday, more than 25,000 tourists and townsfolk celebrate the town's German heritage at the Oconomowoc German Christmas Market. Before they arrive, volunteers from First Bank Financial Centre, Oconomowoc, Wis., will gather as Manke, a board member of the event and the security officer at the bank, delegates last-minute duties and details.
Manke is one of five women being recognized as "Outstanding Women in Banking" by BankBeat. The Outstanding Women in Banking program is sponsored by Shazam.
First Financial's mission, which is also Manke's frontline effort, is all about making the community a better place. The bank contributed more than 15,000 hours of volunteer service in 2017, between the Christmas market, Kid's Fest, financial education programs and more, with Manke offering up the equivalent of 46 work days as a volunteer.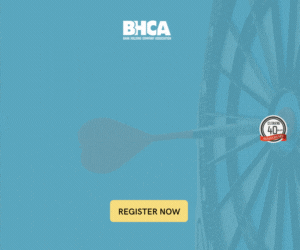 Donna Balistreri, Manke's department colleague at the bank, loves investing time in Manke's community endeavors. "She has the uncanny ability to have people actually want to partake in events she manages," Balistreri said.
Manke organized the German Christmas market, which was launched seven years ago and has since grown to be the city's largest event. The Oconomowoc Kid's Fest is another event organized by Manke that offers more than 2,000 children free entertainment and activities.
Manke is also invested in her office community. As the FBFC security officer for more than two decades, Manke trains employees for potential hold-up situations, ensures security equipment is in place, and helps branches manage overdrafts and bad loans.
The bank security officer also prepares the town's high schoolers and seniors for independence. She developed a class that trains high schoolers to protect themselves against fraud and manage their finances as they prepare for college and post-graduate circumstances.
Manke advocates for the security of senior citizens as a board member of Oconomowoc's nursing home and president of its service league. Residents at the senior center call Manke when they need an ear or a word of advice. Seniors, customers and non-customers alike, come to the bank, she said, just to talk through situations.
"Sharon is a tireless worker when she believes in a cause and we are extremely blessed that she believes in ours," said Ed Somers, CEO of Lutheran Homes. "We're not quite sure how she accomplishes everything that she does, but we know that we can always count on her."
Manke was instrumental in establishing the on-site banking program at the nursing home, and she visits twice a week to help the residents with their banking and establish relationships.
And even on her off days Manke keeps her community in mind. She spends a week of her vacation preparing for the German market: setting up tents, assembling wooden huts and girding the Oconomowoc streets with adequate security. Manke's brothers, nephews and coworkers know that on "build day," they'll show up with tools in hand ready to work, Manke said.
The reward, she remembered, was when the town's sister city correspondent from Germany walked through the market and said that if he didn't know any better, he'd think he was at home.
"The German Christmas market is just one example of how Sharon's volunteer leadership transforms the seed of an idea into a growing and thriving piece of our community," said Katie Miller, executive director of the Oconomowoc Chamber of Commerce.
The summertime Kid's Fest launched with the intention of providing entertainment for kids whose families may not be able to afford a day at the Wisconsin Dells. Manke, who puts on the event with two of her friends, even considers the kids who typically qualify for free breakfasts and lunches in the school year, and provides them with granola bars, fruit, and other snacks.
Since Kid's Fest's conception 28 years ago, the event has become a community staple. In 2017, more than 80 vendors provided free services; there were 15 bouncy houses, an inflatable maze, multiple bubble machines, a petting zoo, taekwondo demonstrations and 3,000 snow cones consumed.
"It's really a cooperative effort," Manke said. "We've brought everyone together to realize this is all about the children."
Even Manke's grandchildren get assignments on Manke's Christmas market punchlist. Manke remembered:"My one granddaughter stayed at my house a couple weeks ago and told her friend, 'you have to come for the German Market, and Mimi will put you to work.'"