Community Bank, Union Grove, Wis., has created a cash management team and chief innovation officer role.
Gregory Wall was promoted to chief innovation officer at Community Bank. The bank also has launched a cash management team which will consist of:
Neil Buchanan, senior vice president of business banking and cash management

Molly Krause, assistant vice president of cash management

Laura Burnett Shoemaker, assistant vice president of cash management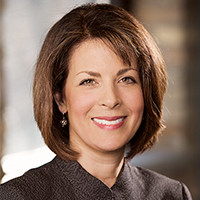 Buchanan and Krause have both been with CSB for seven years. In that time, Buchanan has successfully built strong relationships with businesses and municipalities in and around Racine, Kenosha and Walworth Counties. He also spent time at Johnson Bank, Racine, Wis., and has a Bachelor of Business Administration Degree in finance from the University of Wisconsin-Whitewater.
Krause has been instrumental in developing the bank's cash management efforts. She was previously with Southport Bank and has an undergraduate degree from the University of Wisconsin-Parkside.
Burnett-Shoemaker joined Community State Bank in January and brings with her over 25 years of cash management and retail banking experience. Most recently, she was AVP of treasury management at First Business Financial Services, Madison, Wis. She also spent time at Johnson Bank and Southport Bank.
"The cash management team will be the key to developing and strengthening our business relationships," said President and CEO Scott Huedepohl. "As a team they will be able to service and care for our customers on all fronts, including business banking development and technology services."
Wall has been with CSB for nearly two decades. In that time he has served in various roles in the marketing department, most recently as vice president, marketing director.
As the CIO, Wall will work with banking teams to design a program for product development and will continue to oversee all marketing, branding and advertising for the bank, including the development of an innovation team. He has an undergraduate degree from Carthage College, Kenosha, Wis.
"Greg has done a fantastic job within our Marketing department," said Huedepohl. "His innovative way of thinking will benefit many other areas of the bank. I'm excited to expand his talents into the entire organization and am eager to see the programs that will be implemented within each of CSB's departments."
At Port Washington Bank, Port Washington, Wis., Chad Piwoni was promoted to vice president – business banking.
Piwoni has been with Port Washington Bank since September 2017. Previously, he spent more than five years with Westerbury Bank, West Bend, Wis.
He has a Bachelor of Science degree from the University of Wisconsin-Oshkosh and an MBA from the Keller Graduate School of Management at DeVry University, Naperville, Ill.