Great moments in a career are often forged under pressure. Consider the effort by the team at Wolters Kluwer to scale its SBA lending solution that had for years been used by banks to process about a dozen 7(a) loans per day to accommodate the PPP deluge. The challenge wasn't just to design a solution to handle 200-times the typical volume, but to also deliver it quickly.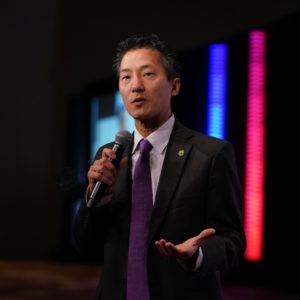 "What that felt like was probably the best embodiment of our purpose as a company," said Steve Meirink, executive vice president and general manager of Compliance Solutions within the Governance, Risk and Compliance division of Wolters Kluwer. "We knew we had a really good software solution; we had 20 years of experience knowing how the technology worked."
While lenders across the country waited on the SBA to finalize the PPP, Meirink said he and his team were on scrum calls with the SBA and bankers to ensure that tweaks to their software-as-a-service solution, TSoftPlus, could facilitate PPP loans. Once the guidelines were finalized, they had roughly 48 hours to get the job done. Those were weekend hours, naturally. 
"It definitely felt exciting, stressful, exhilarating and worrisome," Meirink recounted. "We knew that our bankers were counting on us to enable them to roll out the program that they had never participated in before."
Meirink leads and inspires a 1,600-person business unit, about half of whom are based in St. Cloud, Minn. Under his stewardship, the Netherlands-based Wolters Kluwer has delivered products that are digitalizing lending processes, always with an eye to compliance. Its 2020 acquisition of the eOriginal digital lending platform coincided with broader industry acceptance of digital lending practices. Its eOriginal solution provides electronic signature and record retention for SBA loans, facilitating end-to-end digital lending.
To bankers who are stymied by the complexity and risk of implementing digital lending solutions, Meirink offered reassurance: "Bankers have done this many, many times over," he said. "At the end of the day, it's still working with a borrower to achieve a goal that is going to be supported with that loan transaction."
In other words, the essence of the transaction remains the same as it has always been. What's changing, Meirink admitted, is what the experience looks like or the form it takes. "It's still a different workflow from what they've built, one that works really well for their organization," he said. The advice of experts on best practices is useful, he said, but not as important as having experts who "have thought about the same question that might be asked for the first time at that organization — and at least know how to tailor the solutions so that you avoid the challenges others have run into because they were early adopters."
Meirink explained Wolters Kluwer's eVault offering to illustrate the functional differences of one lending aspect in the digital realm: The term "vault" paints an incomplete picture, he clarified. 
The eVault is not a storehouse for digital files: It is the digital asset itself. Critically, it's the guarantee of collectibility for such an asset, a key distinction for bankers who want to pledge that asset as collateral, sell participations in it, or sell it into the secondary market. With a digital asset, you have to be able to prove it's the only original that exists, that nothing has changed since it was originated, and have the audit trail to prove it, Meirink said.
"We've seen this litigated in court where they have a digital copy and try to enforce that document as they would any legal document or loan document … and there is case law; they don't meet the standard to prove that they have a legal document," Meirink explained. Investors "want to ensure that they're getting the actual asset and the evidence and all the legal rights that go with it." It's less of a vault and more of a digital ecosystem, he concluded. 
Just seven years on the job, the Twin Cities native who earned a degree in finance and marketing from Iowa's Wartburg College is making an impact. In 2021, the company integrated a separate business unit, Lien Solutions, into Compliance Solutions. Earlier this year, the company acquired International Document Services to further its capabilities in the digital lending space. And, in late 2021, Meirink was named "Executive of the Year in Financial Technology" by CEO Monthly magazine.
Meirink places equal focus on products and the people who build them to ensure the latter understand the impact of the former. Those nascent days of pandemic relief are representative. "You talk about purpose-driven moments," he said. The work? It's about helping people achieve their financial goals, ultimately: "That feeling lends itself perfectly, quite frankly, to being successful as a company, because it really translates to those one-on-one experiences."