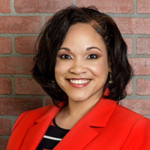 As the COVID-19 pandemic pushed the United States to a crisis point this spring, leaders at banks worked to figure out what was next for their businesses — and their staff. Employees, too, faced a revised version of normal. 
Sudden school closures forced parents to blend professional responsibilities with homeschool duties. News reports of ever-increasing numbers of infected people invoked real fears, especially for those in customer-facing positions. Meanwhile, Congress enacted new rules affecting sick and family leave. 
The human element of dealing with a pandemic was as front and center as any concerns about the economy and balance sheets. People working in human resources at banks were — and still are — under exceptional stress as they deciphered changing rules like the Families First Coronavirus Response Act as they managed and trained remote employees, all while trying to alleviate fears.
No one has ever gone through anything quite like this before. 
Balancing the bottom line with staffing needs has required collaboration and breaking teams out of silos — from a safe distance — while also relying on HR staff's already established relationships inside the bank. 
"I'm really proud of how we were able to add value, partner with the business and care for our employees," said Ann Brown, vice president for talent management, a part of the human resources team for German American Bank, operating in Indiana and Kentucky.
Work from home
Among the biggest changes has been a newly remote workforce. At First National Bank of Hutchinson, Kan., about 18 percent of employees exclusively worked from home for about two months before gradually returning to the office. An additional 7 percent had a hybrid schedule, some because their children were home. Departments also broke up their teams. The idea was to ensure they had someone from each team in another branch or area of the bank. 
"We tried our best to, [asking] 'If we have an exposure on this floor or in this department or in this building, would we still be able to operate?'" said Amanda Smith, senior vice president and human resources manager at FNBH. "Our fear was having someone who had it and came in close contact with a number of people and then you're sending home a group of people for possibly two weeks." 
Though the bank has a pandemic committee, they created a smaller, more nimble pandemic steering committee composed of the CEO and the leaders of the retail, risk management, marketing and human resources departments.
At Kensington Bank in Cokato, Minn., roughly 10 to 20 percent of the workforce was impacted by daycare or school closures, said Connie Isaacson, vice president of human resources. Others opted to work from home for a time, but the majority were still at the bank. Their circumstances were helped by the fact that, except for tellers, most employees have offices, which made social distancing easier to manage, Isaacson said.
Key to helping the newly remote workforce be successful is communication, said Danielle Smith, senior vice president of compliance, human resources, security and training for the 35-person Nebraska Bank of Commerce, based in Lincoln. "It's being proactive and reaching out. It's letting folks know what you need," she said. 
For Smith, that meant coordinating between different bank teams to make sure that, for example, lending understood what was happening with retail. She found it wasn't COVID-related information that employees needed most often, but details on day-to-day projects.
She also focused on getting staff the tools they needed. To help with planning, she tried to envision each pandemic-related scenario that a department might encounter. Though being a facilitator was important in this crisis, human resources can be valuable in this role all the time. Some examples, Smith said, "How can we do something better? How can our people perform better? Do our people have the tools and skills and knowledge they need to do their jobs?"
The Society for Human Resource Management, a resource cited by many bank HR managers, wrote about COVID-19 and the impact of the pandemic on flexible or remote work arrangements. SHRM suggests that employee requests for flexible hours and remote work may be the new normal. Offering those options may improve recruitment and retention of employees, it said.
A partially remote workforce could be more feasible for larger community banks than it is for small banks, said Bob Greening, vice president of USource, the human resources consulting service offered by United Bankers' Bank, Bloomington, Minn. "It's challenging to have a remote workforce when employees have multiple roles, with some duties more conducive to remote work than others," Greening said. 
Having employees work from home requires ensuring that any IT security issues are resolved first. Other issues managers are experiencing are questions about whether their employees are working hard while out of sight.
"That's a challenge and where I think you've got to really keep your communications frequent," Greening said. "If you're a manager, you have to design the work so it's accountable, where you can actually go in and see that the work is being done, either by reporting, content or response time." 
With human resources' help, managers can create touchpoints in work and increase communication. 
The more flexible employers can be with their employees, the more flexible employees will be with them, said Regina Barr, founder and CEO of Red Ladder, which consults on strategy, human resources and reorganization. Communication, Barr agreed, is key.
"Sometimes less is more. This is not one of those times. This is a time when you need to have regular updates, keeping people informed," Barr said. "Things are changing so quickly, so never assume that people understand." 
Collaborative human resources
It helped to already be collaborative when the crisis hit. Kensington Bank had done an employee engagement survey about four years ago after a merger. Changes made through that have kept employees engaged in finding solutions, Isaacson said. "I think that's why we've navigated through Covid so well because we've had this open line of communication. People appreciate that their voice is heard."
The pandemic and changing how or where people did their jobs had an interesting bright spot. Brown said people needed to share jobs or duties more than they had in the past. 
"It's really helped break away some of the silos," Brown said. "We're all one team. What does the one team need to do today to serve our customers?" 
Human resources can also add value to the bank by keeping an eye on what's going on in the community and thinking ahead about how that will impact employees, Brown said. 
Relationship building is one way for HR to collaborate with other bank departments, Amanda Smith said. Be present and willing to listen to all employees, in good times and in crisis. That might mean approaching managers and offering to help. Then, when a manager or employee feels stuck, they feel like they can talk to HR. 
"I think it helps in hopefully having happy employees, employees who are excited to come to work and excited to do their job well," Smith said. 
Typically, HR is a cost center, not a profit center, Barr said. From that perspective, it's important for the department to provide strategic value to the organization. 
"Be a partner. Be solution-oriented. Work really hard when you're putting policy and procedure together that augments … and builds on the best practices of what that department is already doing," Barr said. 
On the one hand, HR is there to advocate for employees and make the organization a great place to work, Barr said. On the other hand, it's to make sure the company is in compliance with state and federal laws, rules and regulations, which can keep the bank out of trouble. That does impact the bottom line, she said. 
Understanding changing rules
While the circumstances of the novel coronavirus in communities kept changing, so, too, did the rules. 
The Families First Coronavirus Response Act was signed into law on March 18. The FFCRA requires certain employers to provide expanded sick and family leave for COVID-19 reasons. Employees can be paid in full or at two-thirds pay, depending on the circumstances. 
To keep up with those new human resources requirements, First National Bank of Hutchinson relied heavily on information from the U.S. Department of Labor. Amanda Smith went to her go-to resource — SHRM — which provided daily updates. She's also part of a banking law group on Facebook.
"Some were in different states that were further along than us, so it was really good to learn from them," Smith said. "That was a great place where I could drop a question … and get some quick responses and be able to share that with the steering committee." 
Navigating the FFCRA was unlike anything in past experience, Isaacson said. "Things were changing by the hour. It was kind of trial and error." 
Some employees needed to use the FFCRA family leave the day it became available, Isaacson said. They had no forms for this yet and had to temporarily use other family leave forms in their place. 
As a member of Asset HR, which does their payroll, and United Bankers' Bank, they could check those resources against each other to confirm they were on the right track, Isaacson said. At other times, they've had questions that required contacting a labor law attorney. "That's very expensive. We just have to be careful how we navigate."  
The FFCRA was aimed at employers with 500 or fewer employees. German American Bank has 850 employees, but still was more than flexible in meeting their staff's needs, Brown said. 
Employees who needed to work from home because of childcare issues were able to do that if their job could be done from home. If it couldn't be done from home, they were allowed to stay home and the bank continued to pay them. Others had schedules that were flexible through the week, depending on their childcare needs. 
It's part of the culture of being a community bank, Brown said, to care for employees like family. 
"We also know that we want to retain them," Brown said. "We don't want to go out and hire new employees because we've already invested in these employees and they're part of our family." 
Brown relies on SHRM, as well as information from two law firms whose specialties include employment.
The Minnesota Bankers Association provided helpful information for its members, Warne said. From it, the bank created a bullet-pointed reference piece to share with employees. 
For the most current information on the pandemic's impact, banks are looking to consultants and law firms, along with the Centers for Disease Control and state departments of health, Greening said. They can find frequent updates on FFCRA leave requirements and return to work guidelines. Greening also recommends human resources associations like SHRM, as well as state and national banker associations. 
"There are actually a lot of resources available, from people like us [consultants] and employment law firms as well as from the websites of the CDC and other government agencies. We utilize a range of resource gathering activities ourselves including research, attending webinars and daily update briefings," Greening said. "There is no shortage of information available. However, understanding what is being said can be a challenge, so it's important to utilize information from multiple sources."
When operating a bank that crosses county or state lines, Barr urged banks to stick to one set of rules to avoid confusion. Make sure to follow the one with the most restrictive rules. 
Meanwhile, banks have adapted to the new safety rules. They have sneeze guards in place, masks in some cases and extra sanitation. 
Balancing safety with privacy presents challenges, Barr said. Employers have not previously been in a situation where there's talk about employees being tested for virus antibodies. If someone goes into work, has a fever during a routine temperature check and is sent home for two weeks or until a COVID-19 test comes back, co-workers can easily assume that's why they're not at work, Barr said.
"I think there are some unique challenges," Barr said. "How do you respect the privacy of employees, but also the greater good of keeping all of your employees safe and healthy?"   
Staff development and training 
Training is often the role of human resources, and social distancing forced creativity. 
At Nebraska Bank of Commerce, Danielle Smith opened training opportunities that would otherwise have been staggered throughout the year, so that employees working from home could stay busy and get their hours when workload was slower for some.
"There are just various ways you can use technology now that makes working from home a little bit easier and still in a way that you can do it safely and securely," Smith said.  
For open enrollment at First National Bank of Hutchison, they've shifted from in-person sessions to virtual, recording an open enrollment explanation session with the hope they could reach more people.
Whereas in the past not everyone could attend the scheduled meetings, this one they can watch whenever they want, which may increase attendance, Amanda Smith said.
"A positive spin on it being a little more electronic this year is more people watch," Amanda Smith said. "Maybe it sparks a question or they learn something they didn't know about our benefits."
Managing employees' fear
You can't talk about COVID-19 without talking about fear. Unlike many other crises, this one hit people on a visceral level. 
As the summer waned, the country reached several million positive cases of COVID-19, and the number was growing. The number of deaths passed the 100,000 mark in June and was climbing closer to 200,000 by Labor Day. Record-setting numbers of Americans applied for unemployment. By mid-July, USA Today reported that 52.7 million Americans had sought unemployment benefits in just four months. 
Communication, once again, is the key to managing both confusion and fear.
Kensington Bank was frank with employees. They told them they were still navigating the situation and would provide them with information as soon as they had it. Then, they did. 
"We're talking about people's health here. It is a scary situation," Isaacson said. 
At Home State Bank, when a couple of employees expressed more concerns, addressing that simply required talking, Warne said. 
"[With one], we talked through with her collaboratively on what she felt comfortable with and how we could handle it to meet both the customer needs as well as her needs," Warne said.
Human resources can help guide leaders about how to have those thoughtful conversations with employees, to be open to what people are saying and to explore options for how to be flexible, Brown said. It helps to already have a strong foundation of trust and safety.
Employee assistance programs can be an asset, Amanda Smith said. "You can get so bogged down with policy and procedures and mandates, that you forget you're dealing with people and people's lives are impacted." 
While the crisis continues, HR can provide additional employee support by offering some training — by Zoom, of course, — around the topics of general health and well-being, Barr said. 
"I think people have a lot of worries and fears. They're worried about parents. They're worried about themselves. They're worried about their kids. If they are customer-facing, they worry if somebody comes in and they're coughing," Barr said. "There's a lot more anxiety in the workplace."
"I think another thing where HR can be value-added is to provide opportunities and resources to help people manage the anxiety and stress that so many are feeling right now," Barr added.