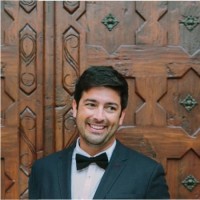 The state of Wyoming is on the brink of becoming a trailblazer in the world of cryptocurrency now that it has awarded its first special purpose bank charter allowing institutions to receive deposits and serve as custodians of digital assets.
The Wyoming Division of Banking granted San Francisco-based Kraken Digital Asset Exchange its first-ever Special Purpose Depository Institution charter on Sept. 16. The move puts Kraken one big step closer to being able to accept cryptocurrency deposits once it has received some final regulatory approvals. 
"This offers a more consolidated, clear regulatory position for us that is right sized and built from the ground up to provide a framework for digital assets," Kraken CEO David Kinitsky said of Wyoming's new charter.
Kraken Financial, as it will tentatively be called, will establish a presence in Cheyenne. The company claims to be one of the world's largest and oldest bitcoin exchanges "with the widest selection of digital assets and national currencies." Kinitsky said Kraken is aiming to open in the first quarter of 2021.
And it may soon have company. Another institution, Avanti Financial, has also filed an application for a special purpose charter and a handful of others have expressed interest.
The attention is driven by legislation enacted in 2019 that proponents say eliminates the legal gray area that has existed in the cryptocurrency field and positions Wyoming to become a leader in the industry.
"We think we're going to attract a ton of digital asset companies and fintech companies more broadly," Kinitsky said. 
According to the Wyoming Division of Banking, the SPDIs are banks that receive deposits and conduct other incidental activities, including fiduciary asset management, and custody and related activities. While it is likely that many SPDIs will focus heavily on digital assets, such as virtual currencies, digital securities and utility tokens, they may focus on traditional assets as well.
Wyoming requires the special purpose banks to maintain 100 percent reserves in currency at all times. They are prohibited from making loans and are not required to obtain insurance from the Federal Deposit Insurance Corporation. Additionally, they must have an office in Wyoming, and certain executives will be required to spend a majority of their time in the state.
The new charter slightly blurs the line between traditional banks and institutions that store digital assets such as bitcoin, Ripple, Ethereum and Litecoin. It gives institutions access to banking infrastructure payment systems. 
Kinitsky said Kraken's customers will be able to easily transition between fiat currency and cryptocurrency.
"It enables us to more seamlessly integrate payments and funding and withdrawal mechanisms into our products and customer experience," Kinitsky said. The charter enables Kraken to develop a platform for new products and distribution channels. "We can serve customer sets we wouldn't otherwise be able to," he added.
Kinitsky said Kraken is in the process of building out its presence in Cheyenne, which will house corporate and back-shop operations. He's already moved his family to the community, and Kraken is offering incentives to its remote workers to do the same. 
Kraken is working at being a good corporate citizen by holding local hack-a-thons, as well as conferences and programs at the University of Wyoming, and recruiting students from there as well. "Hopefully, we'll be able to work with other banks that are already here to see whether there are partnership opportunities in digital assets or otherwise," he added.
The push to establish the special purpose charters got underway in 2018. After legislative approval enacting the laws and framework for the special charters in 2019, the Wyoming Division of Banking began accepting applications on Oct. 1, 2019.
Chris Land, general counsel of the Wyoming Division of Banking, said the state has received about a dozen inquiries from other states seeking guidance about the new charter. He expects the department will likely consider three to four additional SPDI charter applications over the next 12 months.
"This positions Wyoming well as the first jurisdiction to prudently integrate digital assets into the U.S. banking system and as a global fintech leader," Land wrote in an email.
"We haven't taken a superficial approach — we've taken the core principles and procedures of the U.S. banking system and carefully integrated digital assets into areas like AML/BSA/OFAC compliance, custody and fiduciary activities, operations and information technology," he added. "We're the first to have detailed supervisory guidance in place for how a bank engaged in digital asset activity should operate. Promontory Financial Group helped us out with that. When we say 'responsible innovation,' we actually mean both words."
Caitlin Long has been one of the key drivers behind the push to allow for special purpose banks in Wyoming. She said the state's new charter puts it at the forefront of the industry in the U.S. 
"It's great for Wyoming, and great for the digital asset industry, which has existed in a regulatory gray area and has been trying to put square pegs into round holes in order to become regulatory compliant," said Long, the co-founder and CEO of Avanti Financial, which has an SPDI application in with the Wyoming Division of Banking. "We've been using trust company licenses and money transmitter licenses; neither one of which is perfect to cover all of the activities that digital asset companies do."
Long, a Wyoming native who worked on Wall Street, said the new charter designation positions Wyoming to become to the cryptocurrency industry what South Dakota is to credit card banks.
"There are now 16,000 jobs in South Dakota 40 years later," Long said of South Dakota's effort, which dates back to the 1980s. "That's what we're playing for here in Wyoming: We want that niche of the financial industry to be located here."
"It does represent a massive potential benefit for Wyoming," Kinitsky added. "I think Wyoming will have a bigger stature on the national stage. A lot of other states and federal agencies are looking at what they are doing here. Wyoming is being viewed as a thought leader."