Join BankBeat on the third Thursday of every month at 12:10 p.m. (CST) for a free webinar designed to give mid-career bankers the tools they need to successfully manage their careers. Take a mid-day break, consider inviting a colleague, and enjoy these informative sessions.
#BankBeatWebinars
Guest Presenter:
Sarah Trapp, chief fun officer at First National Bank of Syracuse, Kan.
Webinar Date:
July 18, 2019
Webinar Time (CST):
12:10pm
---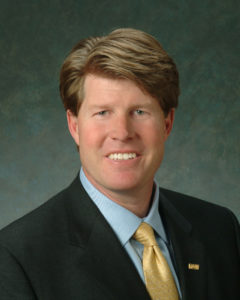 Guest Presenter:
KC Mathews, executive vice president and chief investment officer of UMB Bank, n.a.
Webinar Date:
August 15, 2019
Webinar Time (CST):
12:10pm
President Truman requested a "one-handed economist" after complaining that "all my economists say, on the one hand…and on the other." I imagine that he is not alone. However, forecasting economic conditions can be challenging due to the complexity and numerous variables that could change the economy's path. Present conditions are sending mixed signals—on one hand, the stock market signaled a recession in the fourth quarter of 2018, then abruptly changed course in the first quarter of 2019. On the other hand, the bond market has been messaging a slowing economy for some time. Then, in the first quarter, the yield curve momentarily inverted, suggesting a looming recession. And on the third hand, the economic data has unwaveringly pointed to moderate economic growth. During this webinar, KC Mathews, chief investment officer at UMB Bank, will discuss where the idea of the "three-handed economist" comes from.
---
Guest Presenter:
Julie Wilcox, sr. VP marketing, brand management & communication; and Kristi Poling, marketing & creative services manager, both of Grand Rapids State Bank
Webinar Date:
September 19, 2019
Webinar Time (CST):
12:10pm
---