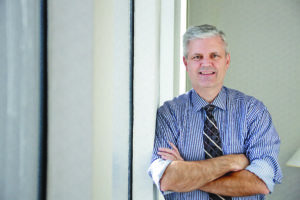 Looking ahead with accuracy depends on getting a clear picture of the past. As 2019 closes, it is worth recalling some of the year's developments in order to see where things may be going. 
The economy sent mixed signals. Consider that the economic expansion passed the 10-year mark, becoming the longest in this country's history. GDP growth has been relatively steady, albeit much of it  sub 3 percent. Some say recession must be on the way. If you are dependent upon agriculture, perhaps it's already here. Lenders need to be on guard against deteriorating asset conditions; businesses susceptible to international trade squabbles are particularly vulnerable. But who says the expansion can't last? Australia is enjoying a growth stretch that extends 28 years. 
Recently lowering the Fed funds rate for the third time this year, the Fed is doing what it can to keep the party going. But the cuts have a lot of people scratching their heads. While low rates encourage borrowing and spending, they make it tougher for bankers. It's pretty hard to grow income when your net interest margin is being squeezed. Bank earnings this year have been solid, deposit insurance premiums are strengthening the insurance fund, and many banks are actually getting rebates as the fund crossed a key coverage threshold. Strong loan demand is creating a funding issue in many sectors; liquidity needs are even driving M&A activity.
With political leadership generally empathetic with bankers, the regulatory agencies have stemmed the flow of burdensome new regulations, although the enforcement intensity of existing laws such as the Bank Secrecy Act is keeping bank compliance officers on edge. When it comes to bureaucracy, the industry dodged a bullet when FASB recently voted to delay CECL implementation to 2023 for most banks. 
Cannabis is a concern, with blurring lines separating the legal from the illegal. Even banks that have no interest in financing marijuana — recreational, medical or otherwise — can get tripped up lending to indirect parties, like the strip mall owner who leases space to a cannabis business. The House passed the SAFE Banking Act in September to protect bankers and perhaps the Senate will follow up. 
And more than ever, technology keeps bankers awake at night. While developments are underway in artificial intelligence and real time payments, some of the steam behind cryptocurrency and blockchain seems to have dissipated, at least as these concepts pertain to community banks. 
If your crystal ball remains cloudy, blame it on the incongruity of industry events in 2019.