In the span of one February weekend in 2018, just days after a forum was convened at the Shooting Star Casino in Mahnomen, Minn., to discuss the region's opioid crisis, 10 additional overdoses occurred in the county, three of them fatal.
The next week, area leaders formed a committee to discuss and act on ways to combat the opioid epidemic in Polk, Norman and Mahnomen counties, located about a four hour drive northwest of the Twin Cities or an hour east of Fargo, N.D. About five people attended the first meeting, said Pete Haddeland, Mahnomen branch president for the $257 million United Valley Bank, headquartered in Cavalier, N.D. A group like this was "something the bank had been pushing for some time," Haddeland said.
Participating with Haddeland was Mike LaRoque, tribal police chief for the White Earth Reservation. "When I joined that IMPACT coalition committee, my first meeting there was the best thing I've ever done as far as the community," he said. LaRoque called the IMPACT coalition "exactly what we need here in White Earth." LaRoque said the majority of crime on the reservation, including burglary and domestic violence, "ties into the users who are either on meth or heroin."
The White Earth Reservation encompasses 1,300 square miles, including all of the 583-square-mile Mahnomen County, which is unique in that it is the only Minnesota county comprised exclusively of tribal land. The reservation is home to members of the Anishinaabe (or Ojibwe) and Dakota tribes.  The name Mahnomen is Ojibwa for "wild rice," which is harvested by members of the White Earth Nation.
In 2016, 44 percent of the Anishinaabe lived at or below poverty level and more than half of the reservation's children lived in poverty, said Steven Clark, interim chair of the Anishinaabe, in his 2016 State of the Nation address. "Close to 20 percent of Anishinaabe homes have no wage earner, and a third of our members meet the federal definition of homelessness," said Clark, according to the Detroit Lakes Tribune. Additionally, close to half of all people old enough to be considered wage-earners on the reservation were unemployed or had left the workforce. Widespread poverty and the absence of job opportunities contribute to the use of opioids, either heroin or prescription drugs that act as sedatives or "downers," as well as the use of methamphetamines, or "uppers."
It's a systemic problem for the area. According to the National Institute for Drug Abuse, Minnesota experienced 396 opioid-related deaths in 2016. That's 7.4 deaths per 100,000 people. That same year, there were 13.7 deaths per 100,000 people among Native Americans nationally. The Centers for Disease Control and Prevention reports overdose deaths among Native Americans have been on the rise since 2000.
With a small but motivated group of leaders gathered, Haddeland suggested the group conduct "picnics with a learning component" to gather folks socially while distributing educational materials about combating drug abuse. With the help of Polk/Norman/Mahnomen IMPACT, the health department for those three counties, the group decided to move forward.
The first IMPACT picnic was held in Mahnomen at a local park. The coalition partnered with a variety of different agencies to host an expo to offer people resources regarding drug abuse and treatment, including Narcan training. The group also distributed Narcan kits; Narcan is used to counteract a drug overdose. "We have to let people know there's a better way of life," LaRoque said.
With the promise of free food and door prizes for the kids, the group expected about 50 people but planned for 200 people, according to LaRoque. Roughly 450 people turned out.
"Whole families were showing up," LaRoque said. "Our services were there, mental health, substance abuse, behavioral health, civil commitments were there—we had all of our divisions whether they were Mahnomen County, state agencies or tribal—they all got together."
"I went over to the grocery store across the street to get more water," said Bert Olson, owner of the Red Bridge Inn in nearby Park Rapids, Minn. Olson serves on the bank's board. "We ran out of everything!"
The group hosted five picnics, one per month over the course of the summer and served around 1,300 people.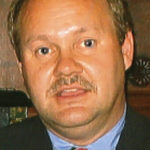 LaRoque emceed the first picnic by introducing the agencies represented, sometimes interviewing someone with a successful recovery story, and announcing door prize winners. United Valley Bank sponsored the food, with a menu of hot dogs, chips, water, and cookies. All told, each picnic cost the bank between $600 and $700, Haddeland said.
At the last picnic, held in early October in Pine Point, LaRoque reported only three drug overdoses, with one fatality, since the beginning of June.
"You can tell it's all melding, it's all working together," Olson said. "There's a long way to go, but it's a really good start. Drugs don't just hit one group, but the more vulnerable seem to get hit harder," he added.
With groundwork laid, the organizations brought together by these community leaders continue to meet and discuss ways to keep connecting people to the resources they need. "I came away from all of those sessions with a strong sense of love and responsibility toward the people, and that's one thing that's made an impression on me," Olson said. "They're very, very good people, but they need a future."
That future has to come through economic development, LaRoque said, and he's communicated that message to Olson and Haddeland. "In each of our communities, people have to drive so far for employment," he said. Jobs in the area are scarce. The largest employer is Shooting Star Casino, but more are needed. "If you have economic development, then you can have a better way of life," LaRoque said.
Olson said opportunity might exist with wild rice. He described a recent wild rice harvest: "People were bringing in the rice from the lake, and the tribal game warden was there bringing it into the scales, with the poles they use to beat the rice off. They do what their fathers, grandfathers did, the same way. They get paid for the rice, but the rice eventually gets turned over to firms that market it, package it. How can we be a small part of an educational system to help them become the distributors instead of just being able to work in the casino? What about if that tribe could market their rice all over the world? How big could that be?"
"Community banks need to be involved in their communities, and if there's a problem, the bank needs to step up in their leadership role," Haddeland said. "People don't want to talk about the drugs, but they're there." And while the picnics, along with the continuing efforts of the agencies and tribal community officers, saw an immediate positive outcome, the growing awareness of the role of systemic poverty is a secondary benefit.
"I thought [the picnics] were very successful. And it's something that we're going to plan to do every summer. They're not very expensive for the bank and it fits into community banking very, very well," Haddeland said.
"If United Valley Bank can be just a small part of the solution, that is something that would thrill my heart," Olson said.