Michael Felts, a businessman who until recently operated a string of convenience stores across rural Kansas, had already served on the board of Citizens Bank of Kansas for a decade when the unthinkable happened: The man who'd recruited him, longtime owner and Board Chair Max Deterding, died unexpectedly.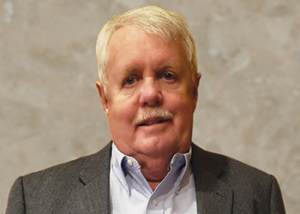 Deterding had been a larger-than-life figure in Kansas banking. Yet as he built up his family's community bank network, Deterding kept many of its most critical credit decisions on a "need to know basis," explained his daughter Jane Deterding, chair and chief strategic marketing officer. Max Deterding was the "ultimate credit cop," she explained, someone who regulators held in the highest regard. But with Deterding suddenly gone, examiners from the Office of the Comptroller of the Currency placed the institution under a memorandum requiring it to formalize its credit policies. So while family members, leadership and rank-and-file employees grieved, they also had to roll up their sleeves and write loan policies, develop lending structures, form committees and submit lengthy quarterly reports on their progress.
Felts was an integral part of that process, and he's served on the bank's loan committee ever since. For this and his other contributions to the board, he has been named a BankBeat magazine 2023 "Amazing Outside Director."
Felts, Deterding said, has always brought his experience to bear in his role as an outside director. "He asks good questions," she said, "and he always gives us more than you hope for. He's a gem."
The X-factor for Felts is found in the relationship between banker and customer. "You're only as good as your front line," the 70-year-old explained. "Our principle is to be best-in-class on the people side."
"As Mike sits in our loan committee he's always very attentive to loan officers and the questions they are asking," Deterding said. "Seventy-five percent of the time he'll ask a question related to how the employees of the borrower might be affected, or if the business doesn't work, what will it do to the community? He is very much about understanding the politics of the people involved in a loan transaction."
In a broader sense, Felts actively engages with the people in Winfield, where the $466 million bank operates one of its 11 branch offices. "He always shows up to say hello to the people," Deterding said. "Mike makes sure we focus on the community piece."
Having built up a chain of stores under the One Stop brand, selling gas as an affiliate of Phillips 66, all in communities of less than 12,000 people, Felts had ample opportunity to work with other banks. "Not many of them stretched their necks out to help the way this bank does," Felts said. "So I help them maintain this approach."
Selling alcohol and cigarettes at his convenience stores inured Felts to the weight of governmental oversight. With his convenience store including fuel sales, along with years spent advocating on behalf of the the oil and gas industry in Kansas, Felts was twice able to help the bank navigate environmental challenges with underground fuel storage tanks. In one instance, the bank wasn't aware an underground storage tank was located on a customer's property until that property came back to them. "He knew the ropes to call on the state trust funds, which was very helpful as we worked through that to recoup some of the potential loss," Deterding said.
Felts said he enjoys his role on the loan committee and tries to never miss the weekly meetings. "I like looking at other peoples' numbers," he laughed.
And while Deterding recalls the period after her father's death as "horrible," she admitted the work they did to formalize their policies and structures was "one of the best things we could have done."  
"They had a vision," Felts said of the family members who had to figure out a path forward under OCC dictate. This year, as the bank celebrates 100 years of family ownership, Felts is grateful for the opportunities he's had to make a difference. "They set their goals and they are maintaining them. Their primary interest is people."