Since falling to a record low in April, the Creighton University Rural Mainstreet Index has increased for six straight months, hitting a level it hasn't seen since January. The overall index for October climbed above growth neutral 50.0 to 53.2 from September's 46.9. 
More than a third of respondents (35.5 percent) said their local economies were experiencing recessionary conditions. Just over 8 in 10 respondents said their restaurants and bars were experiencing the greatest negative impact. Others cited hourly workers (6.7 percent), retailers (6.3 percent), medical care (3.4 percent) and farmers (3.0 percent).
Pandemic-induced issues remain a chief cause of concern. "Our worst problem right now is that so much anti-COVID-19 vaccine information has been spread for political reasons that about half the people I talk to say they won't take the vaccine when it is available," said Lonnie Clark, president of State Bank of Chandler, Minn. "That will hurt our hopes for an economic recovery looking forward."
For only the third time in the past 82 months, the farmland price index advanced above growth neutral, with an October reading of 50.6 from 45.0 in September. Farm equipment sales increased to 37.9 from 32.1 in September while remaining below growth neutral for the 85th straight month. Bank CEOs estimated an additional 3.1 percent drop in sales over the next year.
For the first time since January of this year, banks reduced the volume of loans. The borrowing index slumped to 46.8 from September's 60.9. The checking-deposit index declined to 66.1 from 76.6 in September, while the index for certificates of deposit, and other savings instruments increased to 38.7 from 35.9 in September.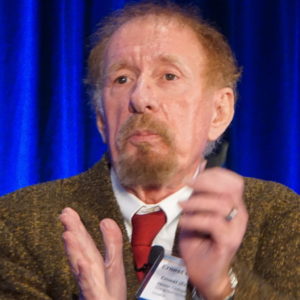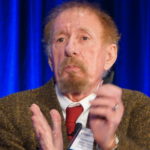 "Recent improvements in agriculture commodity prices, federal farm support, and the Federal Reserve's record low interest rates have underpinned the Rural Mainstreet Economy," said Ernie Goss, PhD, Jack A. MacAllister Chair in Regional Economics at Creighton University's Heider College of Business in Omaha, Neb. "It will take many months of above growth neutral readings to get back to pre-COVID-19 employment levels for the region."
The RMI surveys community bank presidents and CEOs each month in nonurban agriculturally and energy-dependent areas regarding current and projected economic conditions in their communities. Bankers come from about 200 small towns with an average population of 1,300 in 10 states: Colorado, Illinois, Iowa, Kansas, Minnesota, Missouri, Nebraska, North Dakota, South Dakota and Wyoming.