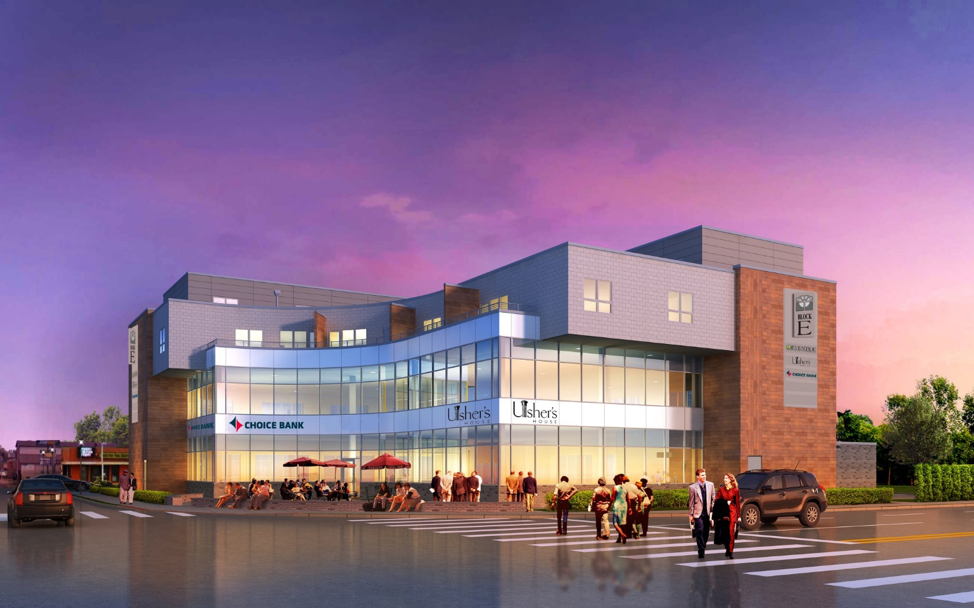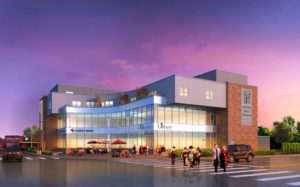 Fargo's Choice Financial will be anchoring a downtown revitalization project with a new branch in neighboring Moorhead, Minn.
Working in close conjunction with development and property management firm Epic Companies, and Downtown Moorhead Inc., a non-profit committed to the revitalization of downtown Moorhead, the new branch is set to open its doors to the public in the first quarter of 2019.
"We welcome Choice Bank to downtown Moorhead and are pleased they will become part of Moorhead's growing business base," said Moorhead Mayor Del Rae Williams. 'It's really exciting to see the Block E Building on Main nearly complete, allowing a variety of services and housing to move to our downtown and creating momentum that is good for the whole community."
Choice will be one of several commercial tenants that will be moving onto floors one and two in the distinctive Block E building complex at the intersection of 8th Street and Main Avenue directly across from the iconic Moorhead Dairy Queen.
"We are very excited to be able to serve Moorhead and surrounding communities. We're looking forward to the opportunity to better serve our existing customers and get to know this wonderful community one person, one business at a time," said Steve Jesme, who will serve as head of the Moorhead location.
As a multipurpose building, Epic Companies is pre-leasing 12 residential units on floors three and four just above the commercial space in Block E. Joining Choice as commercial tenants will be Usher's House, Edward Jones Financial Advisors, Eventide Corporate Headquarters, and a Herbalife Nutrition Club.
The $1.3 billion Choice has more than 20 branches in North Dakota and Minnesota.