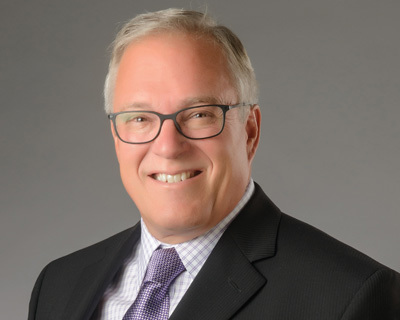 Jack Hopkins, president and CEO of Sioux Falls-based CorTrust Bank, has been named to the board of ICBA Securities Inc., the broker-dealer subsidiary of the Independent Community Bankers of America.
Hopkins has been president of the $886 million CorTrust since 2004 and has been with the bank since 1988. He is a past president of the Independent Community Bankers of South Dakota. He has an accounting degree from the University of South Dakota, Vermillion.
Also named to the board was ICBA Vice Chairman Bob Fisher, president and CEO, Tioga State Bank, Spencer, N.Y.
"ICBA Securities is fortunate to have such distinguished community bank leaders join our board," said ICBA Securities Chairman Dennis Doyle, president and CEO of $836 million-asset Great Midwest Bank, Brookfield, Wis. "These new directors provide valuable insights and continue ICBA Securities' rich tradition of seeking credible, respected community bankers on its board."
Also serving on the ICBA Securities board of directors are Leon Blankstein, president and CEO, American Business Bank, Los Angeles; Scott Heitkamp, president and CEO, ValueBank Texas, Corpus Christi, Texas; Kathy Underwood, president and CEO, Ledyard National Bank, Hanover, N.H.; and John Witkowski, president and CEO Independent Bankers Association of New York State, Albany, N.Y.
Since 1989, ICBA Securities, a wholly owned subsidiary of ICBA, has offered broker-dealer services with an inventory of portfolio investment products to community banks through its exclusively endorsed broker Vining Sparks.