Credit conditions remained strong in 1Q 2021 as U.S. consumers continued driving the economic recovery, according to the American Bankers Association's latest quarterly Credit Card Market Monitor.
According to the report, which covers credit card data from January to March, while monthly purchase volumes were mainly unchanged compared to 4Q 2020 and nearly equivalent to early 2019 levels, credit card debt as a share of disposable income fell to a record low. The report also found minimal movement in monthly purchase volumes, with spending expanding modestly for super-prime cardholders and slightly falling for prime and subprime groups. 
Outstanding credit card credit measured as a share of disposable income dropped by 70 basis points to 3.97 percent, another record-low reading and more than 140 basis points below its pre-pandemic level. The movement was driven by a 13 percent increase in disposable income, a rise the ABA found reflected labor market improvements and $575 billion in federal Economic Impact Payments from December 2020 through March, helping consumers pay down credit card debt to its lowest level since 2017. 
According to the report, the share of cardholders who pay their monthly balance in full dropped by 0.5 percentage points to 34.6 percent but remains near a record high. Meanwhile, the share who carry monthly balances increased by 0.8 percentage points to 40.5 percent but still remained at its second-lowest reading since 2008. The share of dormant accounts slightly decreased 0.3 percentage points to 24.9 percent.  
"The data suggest consumers are managing their financial obligations well, in part due to federal relief efforts," said ABA Chief Economist and Head of Research Sayee Srinivasan. "We expect credit to rise from all-time lows in the months ahead as the economy continues to normalize, and banks remain well positioned to meet the credit needs of their customers."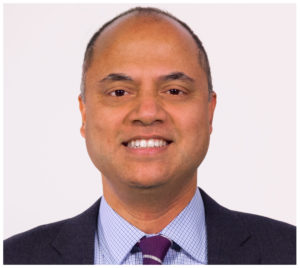 Other report findings included:
Interest payments relative to outstanding credit in the market increased from 12.38 percent to 12.74 percent during 1Q 2021. 

Credit lines continued dropping on a quarterly basis for both new and total accounts across all risk tiers, particularly evidenced by a 6.6 percent decrease in new subprime accounts. 

Credit lines remained well below year-ago levels; the decline was led by a 17.5 percent decrease in prime accounts, while lines for new subprime and super-prime accounts each fell by approximately 13 percent year-over-year. 

The number of new accounts opened in the previous 24 months again fell, a trend seen since mid-2017 and accelerated during the pandemic. According to the report, the decline in new accounts was driven by the super-prime risk tier, where accounts decreased 6.3 percent compared to 4Q 2020. Compared to 2020, new account volume is down nearly 35 percent for subprime accounts and roughly 18 percent for both prime and super-prime accounts. 

Among all accounts, volume decreased 2.2 percent to a four-year low, driven by the subprime tier. According to the report, subprime accounts comprised 17.5 percent of all 1Q 2021 accounts, nearly a record low, while super-prime accounts comprised more than 55 percent of all accounts, almost a record high. 
"All things considered, consumer credit conditions were in a relatively good place in this year's first quarter," Srinivasan said. "Looking forward, ABA's latest Credit Conditions Index suggests that the outlook is bright for consumer credit availability during the second half of the year given rising wages and the uptick in employment activity — though the path the pandemic takes will be an important factor to watch."
The data was taken from a nationally representative sample provided by Verisk Financial/Argus.