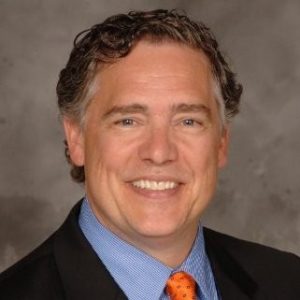 Thomas F. Siems, a former economist with the Federal Reserve Bank of Dallas, has joined the Conference of State Bank Supervisors as senior economist. In this new role, Tom will focus on economic research of small business lending, consumer credit, risk, the role of community banks and policy development.
"Financial services are changing, becoming more data-driven for banks and other financial institutions," said CSBS President and CEO John Ryan. "Tom's focus on quantitative research at CSBS will contribute to the development of sound financial services policy and support the state system of financial regulation in a changing environment."
Prior to joining CSBS, Siems spent more than 30 years at the Dallas Fed, most recently as a senior economist and assistant vice president. There he led a team to advance economic understanding, growth and stability and advised the bank president on economic trends and public policy. He is the author of more than 75 academic articles and delivered a 2015 TEDxSMU talk, "The Wealth of Innovations."
Siems has a Ph.D. from Southern Methodist University, Dallas, in operations research where his dissertation focused on measuring management quality and predicting bank failures. He went on to serve as SMU's executive-in-residence and chief engineering economist, teaching courses in economics, operations research, systems engineering, and data analytics and advising the dean of the Bobby B. Lyle School of Engineering.
"I'm thrilled to lead research into new areas that will help regulators collaborate with federal counterparts and Congress to oversee a dynamic banking and financial services industry," Siems said.