Aberdeen, S.D.-based Dacotah Bank recently hired two market leaders in Bismarck, N.D., including Jacob Nesvig as market president and Andrew Steinwand as a business banker.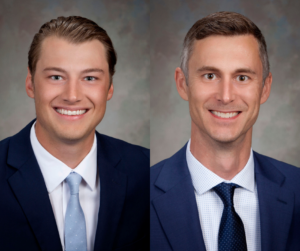 The hires came after the $3.5 billion bank expanded into Bismarck in January.  
Nesvig has held banking, accounting and other financial services positions throughout his 20 years in banking. He graduated from the University of North Dakota, Grand Forks, with a bachelor's degree in 2003. Four years later, he completed his MBA. He graduated from the Graduate School of Banking at Colorado in 2019. 
A 2019 graduate of North Dakota State University, Fargo, Steinwand has been a credit analyst, credit review specialist and business banking officer. He was recently accepted into the University of North Dakota's MBA program.