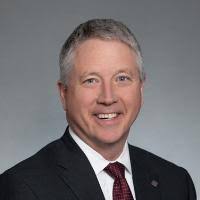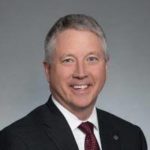 First Midwest Bank has provided a $500,000 gift through the First Midwest Charitable Foundation to support DePaul University finance students and its John L. Keeley Jr. Center for Financial Services. 
Over the next five years, the gift will allocate resources to diversify the Keeley Center's student cohorts through outreach, targeted programming, scholarship support and internship placements at the bank. First Midwest has provided Chicago's DePaul University with institutional and educational support as a corporate partner since 2015.
The Keeley Center brings together undergraduate students, industry professionals and scholars to bridge the gap between financial theory and practice. Its student success model prepares students for competitive finance careers, including through co-curricular activities with industry partners and internship placements. This model embeds high-achieving students in the workplace, where they are mentored as they complete real-world projects in response to organizational needs. Students gain relevant, hands-on experiences and professional contacts.
"First Midwest has been a long-standing partner of DePaul University, and we are excited to expand our efforts to help students excel in the financial services sector," said Michael Scudder, chairman and CEO of the First Midwest Bank and a DePaul alumnus and trustee. "We are pleased to do our part to ensure young, bright minds are prepared for prosperous futures in banking and to develop tomorrow's leaders who will advance the communities we serve."
Keeley Center staff, First Midwest representatives and students will also collaborate with the college's Diversity and Inclusion Committee to conceptualize and implement the Finance Career Awareness and Professional Development Initiative, which is designed to break down barriers and foster a diverse workforce in the financial services sector. The program, which will include mentoring opportunities, workshops and an industry-led lecture series, targets freshman, sophomore and first-year transfer students from diverse, underrepresented backgrounds who have an interest in the finance profession.
"Scholarships and internships are key to the success of DePaul students, many of whom are the first in their families to attend college," said Thomas Donley, interim dean of the Driehaus College of Business. "This generous gift from First Midwest will enable more of these students to access a DePaul education and connect to careers in finance."