Bankers are, by nature, risk averse. 
"The whole culture of the industry, by definition, is risk management and failure averse," said Norm DeLuca, managing director and GM of banking solutions at Bottomline,  a financial services provider for small- to medium-sized businesses. "Technology companies and technology innovation are neither risk averse nor intolerant of failure."
For community banks, the fate of fintech innovation and digital service demand has been a slow-burn inevitability for years. The pandemic, however, catalyzed the spark that jump-started banks that were dragging their feet. 
According to the Banking Experience Survey, an annual survey of consumers' and business leaders' experience conducted by Citizens Financial Group, Inc., half of consumers and more than three of every four businesses said the COVID-19 pandemic has changed the way they interact with their banks. Of these respondents, 66 percent of consumers and 73 percent of businesses expect these changes to be permanent.
Though 64 percent of respondents agreed that technology will completely change their banking experience, 65 percent said they prefer human expertise when receiving financial advice. A community bank's identity is intrinsic to its ability to connect with its customers, and meet them where they're at. This looks different behind a screen and six feet apart. As a result, bankers are learning to partner with fintechs that have a common culture, and grapple with the oxymoronic relationship between fintech innovation and risk-averse banking.
Aligning cultures
Roger Sundermeier and Kathleen Craig met on LinkedIn. "It was kind of like an online dating scenario," said Sundermeier, the senior vice president and chief brand officer at First Arkansas Bank & Trust, Jacksonville. 
Craig is the CEO and founder of HT Mobile Apps, a fintech service provider focused on financial literacy. As a former banker, she was cold-calling through her old connections touting Banker Jr., a kids savings app.
"It was just one of those right place, right time situations," Sundermeier said. It was 2018, and FAB&T was looking to revamp its kids savings account system. Craig reached out to the bank about Banker Jr., and "it clicked with us," Sundermeier said. "We liked what they had … and the relationship kind of grew from there."
"We pride ourselves on being an important part of our community banks, and as former community bankers, being the partner we always wished we had," Craig said. As a former vice president of consumer eServices at United Bank & Trust, which is now a division of Old National Bank, Evansville, Ind., Craig is used to salespeople who over-promise and under-deliver for parts and pieces of technology services. There was a lot of focus on sales, Craig said, but not a lot of help with the customer side after the tech-service was implemented.
HTMA, however, has made a point to provide services that meet customer needs beyond its mobile applications. When the pandemic began keeping families at home, the company offered teach-at-home kits, email blasts and social media post templates to its Banker Jr. financial institution clients, free of charge.
"Kathleen and her team has always been very hands-on and involved with weekly and monthly touchpoint emails, checking in," Sundermeier said. "Knowing that we had that support system, and that we would walk through situations hand-in-hand, made adopting Plinqit very easy, as well."
Plinqit is a bank-brandable digital savings account app designed for up-and-coming, younger customers. "Millennials are like the Yeti or Sasquatch," Sundermeier said. "You're always trying to chase them down."
Since consumers don't need to have an account with the $780 million bank to use the app, "we use Plinqit as a welcome mat or a front door where people can become exposed to our brand, while still maintaining their primary checking account," Sundermeier said.
This is where the bank's and fintech's philosophies jibe. FAB&T is mainly concerned with being visible and hospitable in the community in order to set itself apart from bigger banks.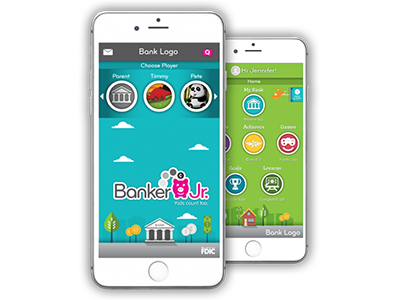 "A Plinqit account can be opened in under a minute and can start people's first relationship with the bank," Craig said. "It's a way to really get people in to start learning about the brand." And by investing in youth services, the bank is investing in its future customers.
"We've gotten younger and we will continue to get younger," Sundermeier said of the bank's customer base. "All of the things that we used to classify as luxury items are now becoming necessities for consumers," including Apple, Google and Samsung pay, which the bank adopted this summer.
"They can get those [services] from an online bank, or they can get them from a larger bank. So in order for us to compete, we have to deliver all those same products," Sundermeier said. "But where we win is by being the ones in the community." 
COVID-19 has shown communities and banks they need digital solutions, Craig said. "We have to be able to cross-sell and serve our communities in a different way, and show them who we are digitally versus by our branch and physical presence."
So far, the Jacksonville bank has helped customers save more than $500,000 with Plinqit. ChoiceOne Bank, Sparta, Mich., is another Plinqit-user that has surpassed the half-million mark in savings for its customers. "Recent events have shown people the importance of savings for emergencies, and solidifies the value of Plinqit to our customers," said Adom Greenland, COO of ChoiceOne Bank.
"While the numbers have been good, the impact on our community has been better." 
Risk-averse innovation
"I'm not a person who takes risks naturally," said David Hall, a quarter-century banker turned a director of internal consulting at MX Technologies. His area of focus is providing technology solutions that utilize data to understand customers' behaviors, preferences and patterns.
With cautious leaders who were once bankers, fintechs like Utah-based MX Technologies and New York City-based Bottomline emphasize the importance of predictive analytics. 
"Financial, transactional data is the most powerful and has the highest potential for predictive analytics than any other data-set," Hall said, even trumping healthcare data. While DNA testing can reveal the history of heart disease and diabetes, what's really going to determine an outcome of health issues, Hall said, are people's behaviors. "And those behaviors are represented in the transactions that we make." 
When it comes to predicting an overdraft or other projected guidance, "[bankers] don't often make those kinds of recommendations with good clarity. That's a risk," Hall said. "There's a tremendous responsibility and opportunity for the financial services to help people operate differently when it comes to their finances." 
The irony of predictive analytics as a response to the coronavirus, of course, is that we're living in an environment that no one could've predicted. Bottomline, with its main market being small- to mid-sized businesses, hones in on cash flow management, particularly cash flow forecasting and planning. "Smaller businesses don't have a lot of professional financial management staff," DeLuca of Bottomline said, "and really struggle to anticipate and plan for future cash needs."
The digital cashflow management tool allows a business to input information with its accounting software, and allows a predicted look at its financials three months, six months, nine months and one year down the road. 
"Uncertainty is probably the biggest variable in this environment," DeLuca said. "So scenario planning is an important part of [the cashflow forecasting tool.]" For example, the tool could predict future cash flow patterns for a restaurant based on potential regulations for how many seats and what kind of capacity is permitted given the coming economic recovery phases. Even in the absence of government stipulations, the tool would consider what kind of demand the restaurant could expect from consumers who have varying degrees of confidence going out to eat. 
"It can also strengthen the credibility of a small businesses' loan application," DeLuca said. Banks benefit because the more well-run the business, the better that business can plan and predict, the more businesses can provide the bank with information and confidence to make lending decisions, said DeLuca, who also has two decades of banking experience, starting in 1989 with Fleet Financial Group, a then-$15 billion bank, now part of Bank of America. 
DeLuca advised community bankers to be willing to trust responsibility to key partners, "carefully, thoughtfully, but building a collaborative ecosystem or a network of trusted partners, is a critical skill that banks need to develop," he said.
Customer strategy shapes digital strategy
Alerus Bank, Grand Forks, N.D., launched My Alerus, a digital banking platform imbued with this predictive and market-based philosophy. The bank's internal employee structure, too, is shaped in addition to its technology to best serve its markets.
My Alerus led to more online account openings in the first three months of 2020 than the bank had seen in the previous three years. With access to the service by a single sign-up, and the portal on a dashboard display, "We didn't really want to give our clients a chance to skip it," said Jon Hendry, chief innovation officer at the $2.5 billion bank.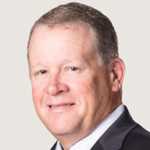 Gearing toward the future generation of consumers, the main objective of the platform is to offer customer-focused relationships, advice and education, "and then back it up with strong technology," Hendry said.
This focus is also shaping traditional banking roles at the North Dakota bank. "We don't have personal bankers and mortgage originators and wealth management officers," Hendry said. "We have advisors."
The bank has financial guides and financial advisors to help their customers create financial plans, addressing holistic financial fitness. "As a financial institution, we're a bank, a mortgage company, wealth management company and a 401k retirement provider," Hendry said. 
With the open API technology, My Alerus offers the opportunity to aggregate the customers' data and offer financial wellness right on the portal dashboard to all of the bank's services. "We kind of forced people into this financial wellness site to get access to all their different accounts." And, unsurprisingly, Hendry said, the customers responded.
A consumer's "financial fitness" is determined by an array of scores. Debt management, insurance, retirement and emergency savings scores are considered along with annual income. My Alerus will give an amount that a customer should have in savings in case something like, say, a global pandemic or other national economic disruption, were to happen.  
"Our marketing strategy is truly financial wellness and financial well-being for all of our clients," Hendry said. "That's our goal, and that's what's driving our digital strategy."
The nature of this goal broke down internal silos at the company bank, such as mortgage, wealth management and retirement. "We had to kind of tip that over and say, we want to look at this from our markets," Hendry said. The bank has markets in North Dakota, Minnesota and Arizona, "but the markets lead the company, not the divisions." 
This means the financial advisors don't just direct customers to the mortgage division when they need mortgage guidance, but rather bring in "subject matter experts." This changes the nature of hiring and training, as the bank must consider advisors that are well-versed in financial wellness, as well as subject-matter experts.
"We're all really coming together as a company from a cultural perspective under the customer strategy of financial wellness," Hendry said. "We're not competing with each other internally. We're all on the same page for the client."
"We started with a customer strategy. We didn't start with the digital strategy." This market-driven and holistic financial wellness strategy was enabled by an alignment with Fiserv's open API technology, which Hendry hopes will continue to evolve.