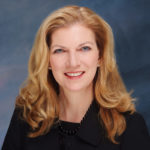 First Busey Corporation, Champaign, Ill., has named Karen Jensen to its board, effective September 25. She has been a director of Busey Bank since 2018.
Jensen is president CEO of Farnsworth Group, Inc., a national full-service engineering, architecture and survey firm. Founded in central Illinois more than a century ago, it now has more than 525 employees located in a nationwide network of 22 offices.
Jensen has a Bachelor of Science degree in civil engineering from the University of Nebraska, Lincoln, and an MBA from Illinois State University, Normal. Prior to joining Farnsworth in 2002, she was president of Environmental Science & Engineering, a national environmental engineering consulting company.
Timothy J. Lathe was elected to the boards of Peoples Bancorp, Inc., Marietta, Ohio, and its subsidiary Peoples Bank.
Lathe, 63, is the former president and CEO of FB Corporation, former chair of FB Corporation's banking subsidiary, First Bank, both of St. Louis. FB Corporation has $6.2 billion in assets and operations in Missouri, Illinois, Kansas, Nebraska and California. 
He retired from FB Corporation and First Bank in July 2019. Previously, he held positions with several banks in Ohio and Michigan. He has a Bachelor of Arts degree in economics from Tulane University, New Orleans.