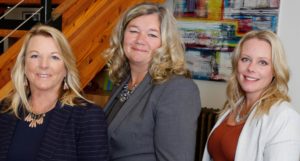 First National Bank of Michigan will open a branch in Lansing, Mich., and relocate its Lansing LPO, which opened in 2017, to that office.
The location will become the sixth branch for First National Bank of Michigan, which has three branches in Kalamazoo County, one in downtown Grand Rapids and one in Holland.
FNBM will occupy the space in October 2020 after renovations are complete. The building was originally constructed as the Lansing State Savings Bank in 1918.
"The decision was based on our commitment to be visible and accessible in the Lansing area, along with our desire to grow and expand our business," said market president Patty Barnas. "Along with proximity to the business district, this location aligns with our community banking focus and the history of banking in this building."
Barnas joined FNBM in 2017 as part of the Lansing LPO expansion after spending time with Flagstar Bank, Troy, Mich., Capitol National Bank, Lansing, and Fifth Third Bank, Cincinnati. She has a Bachelor of Arts degree in management and organizational development from Spring Arbor University, Spring Arbor, Mich.
Barnas will be joined at the location by Jennifer Marsh, commercial banking, and Melanie Squires, branch manager.  Marsh was hired by FNBM in 2017 after time at Flagstar and Dart Bank, Mason, Mich., and has a Bachelor of Arts degree in finance from Michigan State University, East Lansing. Squires was hired in 2019 after working at Dart Bank and has a business degree from Lansing Community College. 
"We are pleased to add our presence in downtown Lansing," said Daniel Bitzer, who has been CEO since 2017 and president since 2015. "We look forward to relocating near the capital and to expanding our footprint and commitment to the community."
Founded in 2006, Kalamazoo-based FNBM has $578 million in assets. The bank reported income of $784,000 in the second quarter, down from $1 million in first quarter of 2020 and $1.4 million a year prior. It had second quarter return on assets of 0.45 percent, down from 0.65 percent in the first quarter and 1.01 in 2019. Net interest margin was down to 2.84 percent from 3.47 percent in the first quarter and 3.74 percent in 2019.