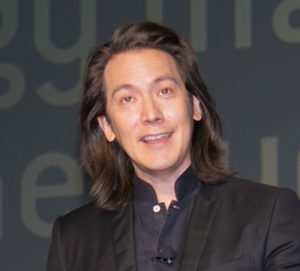 The future is an invitation to think in an entirely new way, commented Mike Walsh, a futurist who made a dramatic presentation Feb 27 at the National Conference for Community Bankers hosted by the American Bankers Association in Honolulu. Walsh encouraged bankers to "Think big, think new, think quick," as he declared, "The future is now."
Walsh explained leaders need to think about how work gets done, and to consider the best role for technology. He described two kinds of decisions leaders need to make. Type one, he said, are serious decisions that cannot be reversed and affect the course of events for years. Type two decisions, he said, are those that can be automated. These decisions can be made with the proper processing of information. He urged bankers to focus on type one decisions and leave the rest up to the machines. "Run a decision audit," he encouraged. "What are the type one and type two decisions you are making?"
Given that most decisions fall into the type two category, he called data the "true source of strategic advantage" at most companies. He cited the example of Netflix, which has so much data on its customers that it customizes advertisements according to who is viewing them. "Netflix will use one promotional screen for a particular movie for one person and a completely different one to promote the same movie to someone else," he explained.
Data can be used to improve or change processes. "Think about how you quantify performance at your bank," he said. Data, he continued, "can be used to create a template of what high performance looks like." He said leaders will have to learn some new skills but that people with "a good understanding of human complexity and a flair for computation" will have what they need to remain leaders.
"There is not a singular relationship between automation and employment," he said, dispelling the myth that technology means the loss of jobs as people are replaced by machines. He said history shows people are needed to run the machines. Technology allows the same number of people to be far more productive, he explained.
People who can think with agility thrive in today's environment. He said people who can tolerate ambiguity and people who are energized by unknowns will succeed in today's world where concepts in business, and customer demands, change quickly.
Companies that predict what their customers want, thoroughly use personal data and persuade effectively will be the ones that succeed in the tech-rich environment. Children growing up completely surrounded by technology will expect highly customized experiences that can be delivered with the use of technology. He encouraged bankers to watch their children and grandchildren to get an idea of what tomorrow's customer is going to want from their bank and other service providers. "Ninety percent of 2-year-olds," he said, "have a working knowledge of smart phones." Their expectations will be completely different from those of the generations ahead of them, he said.