The Rural Mainstreet Index continued its recent rebound, posting an increase to 78.8 from last month's 69.0, the sixth straight month of positive overall numbers. Readings above 50.0 at the Creighton University index indicate growth. About 60.6 percent of respondents said their local economies had expanded during that time, but 90 percent said that difficulty hiring employees was restraining growth.
The new hiring index climbed to 72.7 from 62.5 in April. Despite recent solid job gains for the region, data from the U.S. Bureau of Labor Statistics indicate that nonfarm employment levels for the Rural Mainstreet economy are down by 112,800 (nonseasonally adjusted), or 2.6 percent, compared to pre-COVID-19 levels.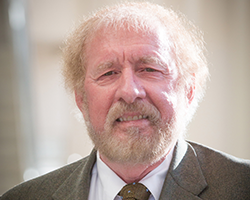 "Strong grain prices, the Federal Reserve's record-low interest rates, and growing exports have underpinned the Rural Mainstreet Economy. Even so, current rural economic activity remains below pre-pandemic levels," said Ernie Goss, PhD, Jack A. MacAllister Chair in Regional Economics at Creighton University's Heider College of Business.  
The May loan volume index increased to 59.0 from April's 58.5. The checking-deposit index declined to a very strong 87.9 from April's record high 89.3, while the index for certificates of deposit, and other savings instruments, declined to43.9 from 44.6 in April.
For an eighth straight month, the farmland price index remained above growth neutral, although it did tick down slightly to 78.1 from 78.6. On average, bankers reported annual cash rent per acre of $228 which represented growth of 7.3 percent over the past 12 months.   
Rod Cornelius, market president of Pinnacle Bank in Grant, Neb., reported that average nonirrigated cropland cash rents were $60 and irrigated cash rents were $190.
The May farm equipment-sales index rose to 67.9, its highest level since 2013, and up from April's 67.5. After 86 straight months of readings below growth neutral, farm equipment sales bounced into growth territory for the last six months.
The confidence index, which reflects bank CEO expectations for the economy six months out, expanded to a very strong 78.8 from April's 72.4. "Federal stimulus checks, strong grain prices, and advancing exports have supported confidence offsetting negatives from pandemic ravaged retail and leisure and hospitality companies in the rural economy," Goss said.
Home prices continued their climb, with the home-sales index up to a record 83.3 from April's 78.6, also a record high. The retail-sales index for May increased to a strong 71.2 from 62.1 in April. "Residential home prices are increasing faster than farmland prices at this time," said David Steffensmeier, CEO of First Community Bank in Beemer, Neb.
The RMI surveys community bank presidents and CEOs each month in nonurban agriculturally and energy-dependent areas regarding current and projected economic conditions in their communities. Bankers come from about 200 small towns with an average population of 1,300 in 10 states: Colorado, Illinois, Iowa, Kansas, Minnesota, Missouri, Nebraska, North Dakota, South Dakota and Wyoming.
Goss and Bill McQuillan, former chair of the Independent Community Banks of America, created the monthly economic survey in 2005.