Jessica Carroll credits her mother for getting her into banking. Carroll, the first female CEO at the century-old Charleston, Ind.-based New Washington State Bank, was a child when her mom worked there as a teller. When Carroll was in college, her mom got her into the bank on a part-time basis. 
But there wasn't a full-time job waiting for Carroll after college. So she took her accounting degree and joined a management training program at a supermarket branch of National City Bank (now PNC) in Albany, Ind. 
New Washington did eventually call with an offer for a position supporting its controller. And Carroll leaped. Twenty years later, she's still at the bank, overseeing the $340 million bank's nine locations and 91 employees. 
Carroll is one of six bankers recognized this month by BankBeat magazine as a 2019 Outstanding Woman in Banking, sponsored by SHAZAM. 
While others attached significance to Carroll's breaking through the glass ceiling into the role of CEO, the promotion came as no surprise to her — she never saw herself as anything but capable and deserving of the top spot. 
"I didn't realize how significant it was until we had a reception when I became CEO, and all these people came up to me, and they were like, 'This is so great! How did you do that? How did you break through?'" Carroll said. 
"Anything anybody asked me to do, I did, and I didn't ever feel like, 'oh, I can't do loans. I can't do commercial lending because that's a man's job,'" she continued. "To me it was just never like that." 
Carroll has always felt bolstered by New Washington's culture. "The chairman of our board is female, and our prior president was kind of a champion for women in banking and in the state," she said. "He served on the IBA [Indiana Bankers Association], and he was chairman of the IBA board for a year. One of his things was we need more women in significant roles in banking." 
Still, Carroll knows that her experience is not representative of all women in the industry. She recognizes that she was in the right place at the right time, in a bank that values female leadership. "I go to a lot of these events, and a lot of times I might be the only female in the room. And I'm definitely the youngest person in the room, and it's easy to get a little bit uneasy with that and feel that maybe I'm not significant enough to be here. But you just have to ignore that because it is what it is," she said. "I'm fully aware that not every location is like that and not everybody has that culture that we have. I was very, very fortunate."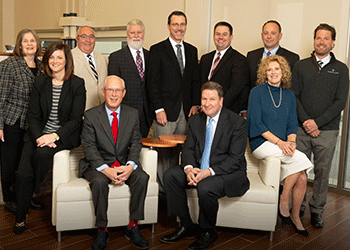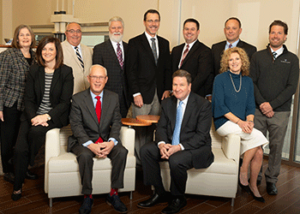 To ensure that more women have experiences similar to hers, in 2018 Carroll and one of the senior vice presidents of retail at New Washington began to brainstorm ideas to cultivate female leaders within the bank. Together they developed the Emerging Leaders Program, a female-only group that develops leaders through networking, volunteering and education. 
"We've done a lot of leadership development, self-reflection, emotional intelligence, those kinds of things," Carroll said. "It's been great for me because I'm getting to work with 14 or 15 people whom I don't see on a day-to-day basis, getting to learn what their strengths are, how they can help the bank long-term and what their career path should be." 
Carroll encourages women in her group, and throughout the industry, to embrace new tasks and responsibilities. Her advice: "Don't ever be afraid to try something new," she said. "Don't let your lack of self confidence prevent you from moving forward. If someone is asking you to do something, they have confidence and believe in you. As women, I think our [lack of] self-esteem keeps us from trying things that will make us grow." 
Carroll was named the first Woman of the Year in 2018 by the Indiana Bankers Association. "Among other traits, she was recognized for the role she plays in uplifting other women," said the IBA's Laura Wilson. Additionally, she "champions for women" by raising funds for the Power of the Purse, a support system that helps victims of domestic violence.
Carroll believes the industry is finally beginning to value the different strengths that women bring to the table, not only from an intellectual standpoint but also in terms of emotional intelligence and communication. 
"People are much more open to the idea of giving females a shot, and I think that will only continue to grow as more and more people like me are in those roles and prove their worth and their ability," Carroll said. "As people like me continue to find these emerging leaders within our banks and support them, I think eventually it's not going to be an issue at all for a female to be a CEO of a bank. It's just going to be the norm, right?"