Two years ago, the future of the family-owned Iowa Falls State Bank was uncertain.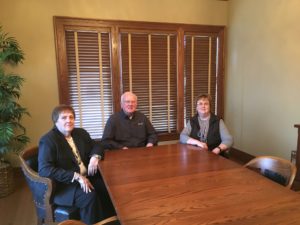 The Barlow family — siblings John Barlow, Pam Angstman, Cinda Classon and their children — had spent 15 years working on a transition plan to shift active ownership of the $153 million, central Iowa-based bank to the next generation of their family. After realizing the interest wasn't there, they still wanted to retain the Iowa Falls State Bank name and ensure the bank remained locally-owned. The path forward, they believed, was either through partnering with another bank or by finding a group of local investors to buy them out. It was the latter path they followed.
The Barlows worked to gain the support of the bank's board members and ensure that key leaders would remain with the bank as they worked their plan. The family's open communications with bank leaders and employees could be a template for family-owned banks that are also evaluating the possibility of selling to local investors.
A viable alternative 
Just before Christmas, 2021, members of the Barlow family shared their idea of selling to local investors with Doug Truex, president of Iowa Falls State Bank. They also enlisted the support of the existing board.
"We had a few things that we wanted to clear first to make sure this went smoothly," Truex said of a potential sale. One of those things was to make sure that the bank's leadership team was committed to the future of the bank. 
When John Barlow shared his idea with senior management, they asked great questions and had great feedback, Truex recalled. This helped the process go smoothly. "We wanted to make sure that … we had the continuity going forward to carry through transition, and the leadership team has stepped up," Truex said.
With internal stakeholders committed to the future of the bank, investors were sought.
Truex helped create a list of possible investors; the list consisted of bank customers with existing relationships and non-customers who were distinguished community members. Leaders focused on entrepreneurs, those who had recently built wealth and who wanted to carry on the Barlow family tradition of active community ownership but through a broader shareholder base. 
Once he began having conversations with potential investors, Truex realized that keeping the Barlow Family Foundation in operation was a key sticking point. Launched in 2001, the Foundation had provided more than $2 million to fund community projects. "That really is a tribute to the Barlow family and the legacy that they've built," Truex said.
With the continuity of the Foundation settled, the pitch to investors was easy, Truex said. "It was more than just developing an elevator pitch and going out to shareholders and asking for investment. There were many different lanes that we were working through at the same time."
The maximum investment per investor was limited to 6 percent to ensure granularity. When the investor group reached 50, the group formed a holding company, Scenic Community Bancshares Corp. 
Linda Guy, an Iowa Falls State Bank director for four years, was named board chair. Her appointment allowed Truex to delegate some board formation tasks. Guy's experience in project management and risk management provided the bank with a key internal resource. Guy, an investor with her husband, Mark, has been an advocate for the shareholder group and a visible community presence.
Waterloo, Iowa-based Farmers State Bank was also a minority investor. Truex explained the three-pronged value of having another institution buy in as an investor:
Scale. "Growth is hard to come by in a community bank," Truex explained. Community banks need infrastructure similar to a larger bank (e.g.: HR, IT, compliance, audit). "FSB is just large enough to have fully-developed infrastructure of a larger institution while meeting the regulatory demands of a
$1 billion-plus bank. While we will be operating independently, there will be opportunity for collaboration of resources with additional efficiencies to both institutions."
Experience. FSB has grown significantly over the past decade, Truex explained. Its management team has experienced the opportunity and risks of a growing bank. "They've managed it well, and their investment, collaboration and knowledgeable experience will help us grow the bank for our customers
 as well as our investors," Truex said.
Identity. "FSB recognizes the value of a community-owned, locally-controlled bank, as that is their origin story," Truex said. He expects FSB to be excellent co-investors and collaborators, while Iowa Falls State Bank continues to serve its present and future customers while fulfilling its mission for the investors, the board and the community. "FSB is a value proposition to the deal for sure," he added, "but the story is in the Iowa Falls community."
Truex, who had never led a similar deal before, was tasked with protecting the confidentiality of the deal while preparing employees and customers for the ownership transition. 
Working through those responsibilities was made possible both by utilizing expertise inside and outside the bank. The Barlow siblings set a strategic direction and retained oversight of risk management.
Regulatory, legal considerations
When considering a merger application, the Federal Reserve places a heavy emphasis on board continuity, Truex explained. Three existing Iowa Falls State Bank directors will remain as ownership changes hands. Executive leadership is also staying. And, the bank already had in-house technology, operations and policy components in place. "This really is going to be the foundation for a very smooth transition that we think should be successful in the long run," Truex said. 
Consistent communication with employees has also been key. To ensure employees were equipped with the right information, administrators led monthly employee meetings, complete with a forum where staff could ask questions. This allowed leadership to debunk rumors without divulging key information.
Banks facing succession challenges need to weigh a number of legal and financial considerations as they assemble a local ownership group for a potential sale, said Dana Ereth, principal at Eide Bailly. These considerations include:
Sellers should have continuity in key leadership positions.
The bank should have a healthy asset quality rating.
Operational controls must be in place prior to the final sale. 
Banks looking to remain independently-owned must compile a change-in-control application or identify any major investors. 
To avoid potentially irreparable reputational harm, a bank looking to sell must be fully committed to doing so and not pull out of the deal at the last moment, Ereth noted. 
Realistic financial projections are also a must. There is no definitive answer on the long-term accuracy of business projections that are used in such deals, Ereth said. Any predictions can be upended by sudden systemic shocks, such as the Covid-19 pandemic. "It's a grain of salt with that," he said. "Obviously trying to project anything 10 years out, a lot of people would tell you that's probably foolish. But honestly I've had pretty good success with saying, 'Here's what that looks like.'"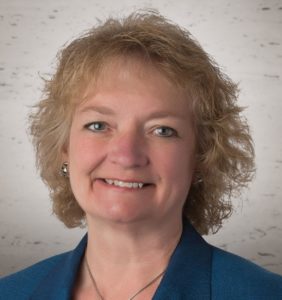 To navigate the legal landscape, banks must protect the confidentiality of a deal before it is publicly announced, noted Karen Grandstrand, chair of the Bank and Finance group at Fredrikson & Byron. Potential investors sign a non-disclosure agreement, and the board of a selling bank typically vets a list of investors to avoid any conflicts of interest. 
Community banks have sometimes overlooked the securities law implications of investor deals, Grandstrand said. Selling to non-accredited investors requires providing a more robust disclosure package to comply with legal requirements and prevent securities fraud. 
"Don't forget to think about your current shareholder group and the dynamics of adding new investors … people can have pretty strong views about having a different group of shareholders than the ones they've had over the years," Grandstrand noted. 
A surefire way to win the approval of local investors is by pledging to invest in the community and retain staff, noted Cornerstone Advisors Managing Director Vincent Hui. 
Navigating the headwinds
Perseverance and unbending confidence are two other crucial components of a successful investor sale, say those with firsthand experience. 
Consider the 2014 sale of southern Minnesota-based Farmers State Bank of Hartland, now Arcadian Bank, from family ownership to a group of 78 local investors. 
Bank officers Mark Heinemann and Daniel Otten approached the bank's former owner, Nancy Skophammer, shortly after she turned 60 to propose buying out her and her sisters. Skophammer, the majority owner of the bank, had been president for 20 years. 
After a letter of intent was signed, Heinemann and Otten put together a definitive agreement stipulating the details of the deal while applying to the Federal Reserve to form a bank holding company to purchase the bank.
In reaching out to potential investors, Otten and Heinemann emphasized that they would be buying into a locally-owned bank. As they sought to understand the motivation of each investor, they discovered that some cared about the financial details while others were quick to sign on because of the bank's impact on the community. 
"We didn't really know what we were getting [ourselves] into, but we had the confidence to know that we'd be able to put together a team to figure out the answer," Heinemann said. "We knew who we could contact to get the problem solved."
Heinemann said their belief that the deal would go through, despite some doubters, and the seemingly endless mounds of paperwork, were key drivers of their success. They eventually raised $7.6 million to buy the bank.
Since 2014, the bank has grown to $135 million in assets from $97 million and employs 35 people. Heinemann and Otten initially hoped for a return on equity of between 10 and 15 percent, but ROE has reached 19 percent. A majority of Arcadian Bank investors live in the community and want to see both the bank and local community succeed. That means there are approximately 400 local customers who would never consider banking anywhere else. These are also customers who are eager to recommend the bank to potential customers.  
"It's a different mentality when all of your leaders, all of your shareholders, all of your employees, all of your customers come from within that community," Heinemann said. "It's a reinforcing model that continually provides forward momentum for the community." 
A similar story unfolded at Citizens Bank of Rogersville, Mo., where Brian VanFosson spearheaded a months-long initiative to find local investors to buy the bank. 
VanFossen found 42 people who had agreed to invest between $25,000 to $600,000 each. Each investor was limited to 10 percent or fewer total shares. That drive netted $7 million, allowing the bank to stay locally-owned. 
Back in Iowa and after months of diligent preparation, the Barlow family officially went public about the sale this past spring, with the deal expected to close later this year.  
Barlow said the pending sale is "a great formula for any community banker who's considering a transition in ownership." 
"Owners of community banks are aging just like they are of all businesses, and generational transfers are harder today because families are smaller than they were two or three generations ago," Barlow said. "This is a really viable alternative. I love community banking, and I hate to see it decline in terms of its participation. It exceeded my expectations, as to how this has worked out."