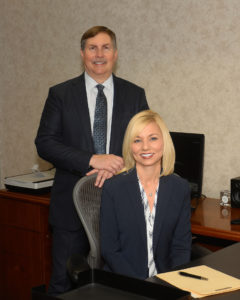 Iowa Trust and Savings Bank celebrated its 125th anniversary Aug. 27 with a cookout and live music. 
The Centerville, Iowa-based bank was officially chartered July 13, 1896. Jeff Young is the fifth generation Bradley family member to lead the bank. Founded by William Bradley, leadership eventually transitioned to J.A. Bradley, John Young, J. Bradley Young and then Jeff, who became president in 1992 before being named chair and CEO in 2005. Today, Jeff serves as chair of the board.
Renate Deininger was elected president and CEO of Iowa Trust and Savings Bank in January 2019 and assumed full leadership of the bank's operations. 
 "Although banking has evolved over the years, one thing that remains is our commitment to our customers and our community," she said. "We continue to maintain a Five-Star Bauer Bank Rating and the bank has added many electronic features over the years to ensure customer satisfaction. We are proud to remain a community bank, and as we move forward, would like to thank the public for their loyalty. Our customers are what drives our success."
Iowa Trust and Savings Bank has more than $225 million in assets and another branch  in Moravia.