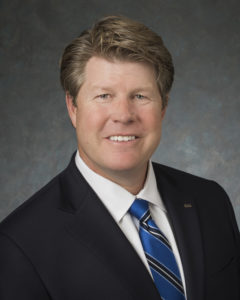 UMB Chief Investment Officer KC Mathews said a 'job-full', mild recession could begin in the second half of the year during a March 8 BankBeat webinar.
Despite fears of a looming downturn, Mathews noted that unemployment remains historically low at 3.4 percent and is only projected to increase to 4.2 percent by the end of this year. Millions of workers permanently left the workforce over the last three years as immigration slowed to a standstill. Mathews said the workforce shortage could lead employers to minimize the mass layoffs that have permeated previous recessions.
Predictions of a recession are far from unanimous. Last month, Goldman Sachs downgraded its odds of a recession to 25 percent from 35 percent. The Wall Street giant revised its outlook after the government announced that 517,000 jobs had been created in January, nearly three times the number forecast. In January, business membership and research organization The Conference Board said a recession will almost certainly begin early this year and last through the third quarter as the Fed continues to raise interest rates. 
Mathews expects GDP growth will fall to 1 percent this year from 2.1 percent in 2022. Consumer Price Index inflation is expected to fall to 3.75 percent from 6.5 percent last year. Record public stimulus dollars caused inflation to spike, but that pressure is easing, Mathews said. Used car prices, which significantly increased during the pandemic are starting to drop again. To Mathews, prices for copper, corn, natural gas and lumber have peaked. Year-over-year housing prices increased 5.7 percent but are in line with historical averages.
 As of March 8, the Fed had raised interest rates 475 basis points from near-zero at the start of 2022, its fastest tightening pace since the 1980s. Mathews expects the FOMC to raise rates to between 5.5 percent and 5.75 percent — possibly even above 6 percent. He expects the Fed to hold rates at their peak for the remainder of this year, until possibly potentially cutting rates in 2024. 
Mathews' predictions track with comments Powell made March 7 during Congressional testimony summarizing the Semiannual Monetary Policy Report. "The latest economic data have come in stronger than expected, which suggests that the ultimate level of interest rates is likely to be higher than previously anticipated," he said. "If the totality of the data were to indicate that faster tightening is warranted, we would be prepared to increase the pace of rate hikes. Restoring price stability will require that we maintain a restrictive stance of monetary policy for some time." 
Describing the geopolitical landscape, Mathews said the end of China's controversial 'zero-COVID' policy and its move to less restrictive measures should increase demand. China accounts for 19 percent of the world's population and 15 percent of GDP. Mathews said any NATO involvement in global conflicts in which it isn't currently involved — Afghanistan, Ethiopia and Yemen to name a few — could also impact the economy.