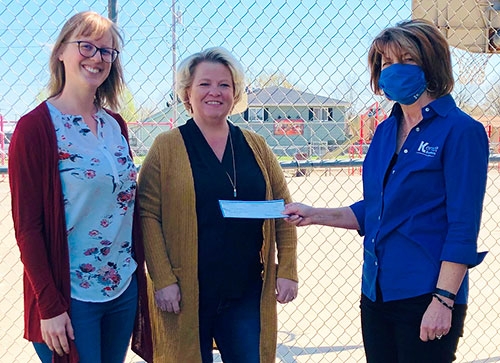 Kerndt Brothers Bank in Lansing, Iowa, recently announced a donation of $5,000 to support the New Albin Improvement League's Splash Pad Project at the New Albin City Park.
Project coordinators hope to begin installation of a new wheelchair accessible splash pad along with many needed park improvements this summer. Their goal is to provide families in and around New Albin, Iowa, with a place for fun, healthy and interactive activities.
"This is the type of community investment we love to make," said James Kerndt, President and CEO of Kerndt Brothers Bank. "The playground Splash Pad project is an excellent example of local people and the City working together to enhance the quality of life for families in our area. Moreover, this community asset will attract visitors from northeast Iowa, southeast Minnesota and western Wisconsin. We are pleased to make this investment in community recreation in New Albin."
The $290 million Kerndt Brothers Bank has six branches in Iowa.