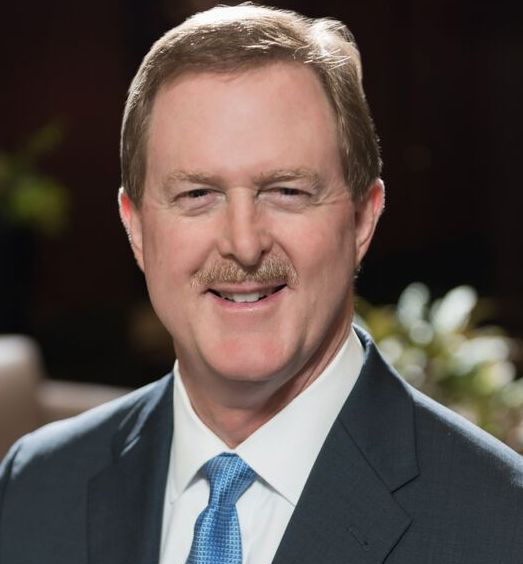 Consolidation among community banks is so robust that a keynote speaker at a major industry conference declared, "We have truly entered the endgame of community banking." Curtis Carpenter, principal at Sheshunoff & Co. Investment Banking, cited industry M&A trends as he described a vanishing community banking sector. He was speaking Sunday in Phoenix at the 24th annual Acquire or Be Acquired conference hosted by Bank Director magazine.
There were 261 merger and acquisition deals in 2017 involving healthy banks, representing about 4 percent of the banks in the industry. That compares to a recent historical average of 3.6 percent of banks annually involved in deals. There were 240 transactions in 2016 and 278 in 2015.
Carpenter noted the number of banks with less than $200 million in assets has declined by half in the last 11 years, to 2,596 currently. In 2006, there were 5,693 banks in the under-$200 million category.
"The industry is migrating steadily toward a larger asset size," Carpenter said. "The average community bank is the largest it has ever been and it just keeps getting bigger."
Only eight states (Minn., Ill., Wis., Mo., Kan., Iowa, Okla., and Texas) have more than 200 banks. Carpenter said the limited number of community banks raises the acquisition price of banks located in desirable areas such as vibrant urban city-centers, while it suppresses the price of banks located in low-population rural areas.
Part of the reason the number of banks is declining is because no new banks are being formed, Carpenter said. "A drought of de novos is changing the ecosphere of community banking, especially in metropolitan areas," he said. "The banks that existed just before the financial crisis hit in metro areas have had 10 years' worth of growth pile up on their shoulders with no new market entrants to dilute that growth. So consequently, the community banks in these desirable metro areas are big. Most are over $700 million, some over a billion dollars in assets. Those are the banks that have been selling in recent transactions to these regionals that are $10 billion to $15 billion in size."
Tax reform is coming at a good time, Carpenter commented. He noted the median bank in 2017 returned 7.59 percent on equity. Calculate the impact of a 21 percent corporate tax rate on those same banks and the ROE would come in at 9.22 percent, he said. Most bank CEOs, however, believe that only about half the benefit of tax reform will find its way to the bottom line at the typical bank, with the remainder lost to competition, Carpenter said.  
Carpenter believes the M&A market will remain strong. One reason is demand for deposits. Banks with less than $10 billion in assets have focused on lending, Carpenter said. "One in three banks in that asset class has a loan to deposit ratio of 90 percent or greater," he reported. Some of those banks might look to deposit-rich rural banks operating in areas of weak loan demand as acquisition candidates.
Carpenter commented that if the rate of deals in 2017 continues through 2018, that means that in the next 12 months one in every 23 banks will be sold. "If you assume the same pace holds through 2018 and 2019, that means one in 10 banks will be sold in the next 24 months."
Carpenter's view of the future of community banking was not shared by everyone who spoke at AOBA. During a panel discussion later that day, Greg Steffens, president and CEO of Southern Missouri Bancorp, Inc., encouraged the community bankers in the audience. "People we see day-to-day in the community, they are going to continue to do business with us, as long as we take care of their needs," Steffens said. "We are in southeast Missouri, an area that doesn't grow that much yet we are able to grow our loans and deposits by 8 to 10 percent per year … You do that by taking care of the customers."
Greg Carmichael, president and CEO of Fifth Third Bancorp., Cincinnati, agreed community banks have a future. "There is absolutely a need there. It is a high touch model, there are definitely opportunities to see that sector do well," he said.