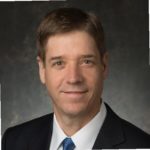 Kansas City, Mo.-based Academy Bank has inked a deal to acquire KCB Bank, Gladstone, Mo.
The $255 million KCB has four branches and a loan production office in the Kansas City area, including several on the north side which fill in holes in Academy's 20-office Kansas City footprint.
Founded in 1887 as Kearney Commercial Bank, KCB has $204 million in net loans and leases and $217 million in deposits.
"We're building out our footprint, and KCB Bank is a good fit," Dickinson Financial CEO Paul Holewinski told the Kansas City Business Journal. "It's consistent with our growth strategy. Between taking on five new locations and adding six more in the coming months, we're starting to build back our deposit franchise. It's giving us some heft to our deposit base, and right now deposits are the name of the game."
The $1.6 billion Academy has more than 70 branches in Missouri, Kansas, Colorado and Arizona. Its holding company, Dickinson Financial Corp, also operates the $1.1 billion Armed Forces Bank, NA, Fort Leavenworth, Kan.