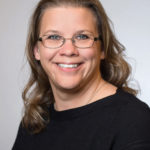 New Market Bank has promoted Rachel Fausch and Mike Schlink from universal bankers to branch managers.
Fausch has been named branch manager for the bank's Elko New Market, Minn., location. Schlink is taking over at the Lakeville, Minn., location from Lori Felten, who now leads its branch in Prior Lake, Minn.
Fausch has 12 years of banking experience and joined New Market Bank in April 2018 as a part-time teller. She was promoted to universal banker in September of that year. Prior to New Market Bank, she worked for the State Bank of Belle Plaine and White Rock Bank in Cannon Falls, Minn. She also worked several years in corporate and retail settings.
Schlink started working at New Market Bank as a part-time teller, beginning in December 2016. He was promoted to a full-time teller/customer service representative in June 2017 and universal banker in September 2018.
"Both Mike and Rachel have been dedicated team members since joining the bank and have responded to new and expanded responsibilities with complete professionalism," said New Market Bank President and CEO Anita Drentlaw. "I'm confident both will continue to excel as they step into these leadership positions."
The $190 million New Market Bank has three offices in Minnesota.