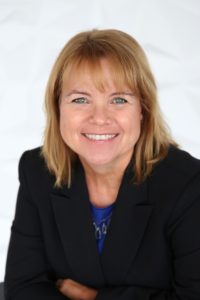 Pennie Lutz was seeking a change of pace in the mid-1990s after seven years as an FDIC bank examiner. Though Lutz enjoyed her job, she was growing tired of the grueling stretch of travel the position entailed, the frequent long car rides across the Mount Rushmore state and western Minnesota.
In early 1996, Lutz examined Richland State Bank in Bruce, a town of approximately 200 people in eastern South Dakota. She was immediately impressed by the bank's operations and the authenticity shown by its then-president, Eldon Eighmy.
Later that year, Lutz accepted a position at Richland State Bank as vice president and compliance officer. Now president and CEO with a career spanning more than a quarter century Lutz is one of BankBeat magazine's 2022 "Outstanding Women in Banking." 
Lutz attended college at the University of South Dakota, Vermillion. Tired of being "a poor college student," Lutz began in pre-law before changing her course and entering business administration. A professor suggested the FDIC would be a good fit. 
Her experience as a regulator solidified her desire to be a community banker.  "I had a lot of opportunities to see how community banks did impact those towns, and every community bank is a little bit different," Lutz said. "Everybody has their own personality and their own culture, and I could tell [Richland's] was a good culture. It was very good." 
As Lutz settled into her role at the one-branch bank, she and Eighmy forged a close working relationship. As a woman advancing in a male-dominated profession, Lutz said she was largely supported but still sometimes experienced sexism from loan customers. When that occurred, Eighmy called on her to prove to the customer that she was the right person for the job, an approach she appreciated. 
Though Richland State Bank was not operating from a formal succession plan in the early 2000s, Lutz understood that she would likely eventually lead the bank. She was given that opportunity on April 1, 2009, following Eighmy's retirement. Despite the date, the move has been anything but foolish for Lutz and the bank alike.
Over the next 13 years, Lutz oversaw the bank as it improved both its strategic and succession planning through prioritizing developing and retaining existing employees. "We don't have significant turnover but in the last 13 years we have hired three individuals that fit our values and our mission to serve our community," she said. "Helping those individuals grow is a priority. In return, I get to learn something from them nearly every day." 
Lutz's appointment as president and CEO came during the depths of the Great Recession. As more customers decided to attend college during the downturn, Richland State Bank opened a student loan processing center in Sioux Falls. 
The small size of the $55 million bank — there are only five employees in-house on a daily basis — requires Lutz to still wear many hats: She is the compliance officer and IT/security officer, but is preparing to hand those tasks off. "I have a very good team, and I can trust them to  … take on projects for me, that's the biggest part of it," she said of how she can tackle her assortment of responsibilities. "I know that they will follow through."  
In 2018, Richland State Bank was acquired by the South Dakota-based holding company Bryant Bancshares but retained its charter. Though Lutz initially worried the bank would lose its local presence, she found the new owners to be a good fit. "We just want to be able to grow, but I think we want to be able to still stay here," Lutz said. 
"We have a lot of competitors, both banks but also a lot of non-bank competitors," she added. "[Non-banks] don't have to play by the same rules as we do, so we really have to defend where we are in that whole picture. Getting people engaged is probably something that I see wanting to do more of." 
Lutz has taken a proactive approach to ensuring that women are better represented in bank leadership positions. She is a member of the South Dakota Bankers Association's Women in Banking Work Group and joined the SDBA board last year. SDBA Women in Banking Work Group meetings have grown from approximately 100 people five years ago to 300 this year. 
Lutz has noticed the steady growth of women in the industry. When she started as a bank examiner, she never saw women represented in bank leadership roles. Though there are more women in those positions today, she said more representation is needed. Part of that, she believes, includes bank leaders making those opportunities known to women, many of whom still tell her that they will ever be able ascend to a C-suite role.
Lutz is active in the community outside of bank walls. She is an EMT with Bruce Fire and Rescue and is considered a major part of the Bruce Community Club. "From cleaning the center to scooping snow and running monthly meetings, she can be counted on to do whatever needs to be done to ensure the club runs smoothly and efficiently," said her nominator, SDBA President Karl Adam. "She can also be found volunteering at her local church teaching Sunday school or serving on the council."