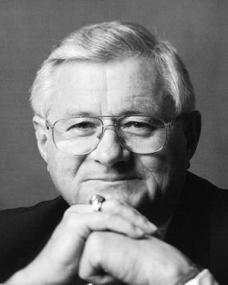 Prominent retired Iowa State University ag professor Neil E. Harl died earlier this month at the age of 88. 
Harl's nearly 40-year career as a professor spanned from 1967-2005. He served as founder and head of the Center for International Agricultural Finance, which has been credited with providing economic and legal guidance to 33 countries formerly under control of the Soviet Union. CIAF undertook 79 programs at home and abroad for the countries' business and government leaders to guide their transitions to market economies. Harl was considered intimately involved in work to address the farm debt crisis of the 1980s, publishing a book on the tumult in 1990. He led the group resisting the sale of the Iowa State University-owned television station WOI-TV from 1992-1994. 
Founding president of the American Agricultural Law Association, Harl was also president of the American Agricultural Economics Association. In 1976, he was named a Charles F. Curtiss Distinguished Professor, one of the youngest to be recognized. Harl was appointed to seven federal commissions, including the Advisory Board of the Office of Technology Assessment, serving as chair in 1993-94. During his career, Harl published 29 books and gave more than 3,400 presentations across 43 states and 17 foreign countries. 
A veteran, Harl served as cadet colonel of the Army ROTC until his senior year at Iowa State University in 1955. After a short stint with Iowa State College Extension, he entered active duty as an artillery officer in August 1955, at Fort Bliss. Harl was assigned to the Chicago-Gary Missile Defense from 1956-57, for which he received the Commendation Ribbon with metal pendant. He was later promoted to first lieutenant. 
Harl was a field editor for Wallaces Farmer magazine from 1957-58, when he was accepted at the University of Iowa College of Law. He graduated from law school in 1961 at the top of his class. He graduated in 1965 with a Ph.D. in economics from Iowa State University.   
In 2013, in honor of Harl's tenure, the Neil and Darlene Harl Commons was dedicated as part of Curliss Hall on the Iowa State campus.