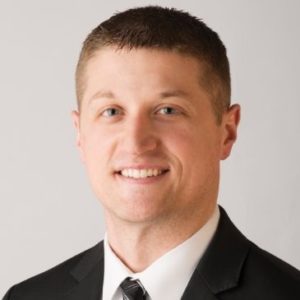 Scott Wilson, former CEO of Solera National Bank in Lakewood, Colo., and its holding company, has left the companies, the board of Solera National Bancorp announced.
No reason was given for Wilson's departure from a role he'd held for less than a year. He was appointed in July 2021 after a stint as executive vice president of commercial services at GreenState Credit Union in North Liberty, Iowa.
Executive Chair Mike Quagliano called Wilson a "great credit person" and wished him well. "Our company has a strong team and each and every one of the team members are behind our company's strong growth and profitability," Quagliano said. "I am very happy with what is happening here at the bank and where we are at this point." 
Quagliano emphasized the bank's recent pivot to focus on technology, thanking Vice Chair Jordan Wright for leadership in that area. Wright, who was appointed at the same time as Wilson, is cofounder and CEO of Atomic FI, a fintech which focuses on payroll services for underbanked and unbanked consumers.
Wilson is the third high profile officer departure at Solera in recent months. Bank President and Director Kreighton Reed resigned on Jan. 24 and Peter Lindquist, executive vice president and chief credit officer at the bank, resigned on Dec. 10, 2021, the board announced last week. Reed, also appointed last July, was previously executive vice president in charge of business development. He'd joined Solera in 2016 as a branch manager.
The board of directors will take over both Wilson's and Reed's positions, according to a Solera press release.
The $551 million Solera underwent a turbulent stretch in the 2010s, including a proxy battle and a string of quarterly losses. It operated for a while under an enforcement action from the Office of Comptroller of the Currency, issued in 2014 and lifted in 2017.
Founded in 2007, the one-office Solera focuses on business lending in the Denver area.