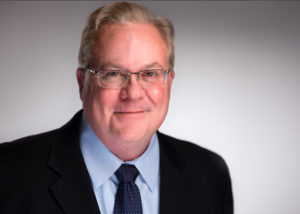 Minnesota's Stearns Bank N.A., has hired a team of four bankers in Denver with specialized banking experience.
The team consists of Michael O'Neill and compliance managers Stacey Morgan, Paris Davis and Jeanice Varner. O'Neill will lead the team, which has a combined 50 plus years of comprehensive banking expertise with more than 25 years in specialized compliance and risk mitigation.
"Michael brings with him a diverse background as a banker, regulator and strategic risk manager," said Kelly Skalicky, President & CEO of Stearns Bank N.A. "With Michael's strong leadership and this team's specialty certifications and expertise in private banking and risk management, this new Colorado banking group will add depth to Stearns Bank's skilled compliance department and expand our capacity in niche markets." 
The four bankers have extensive experience in specialized risk management and compliance and will explore new growth opportunities in industry verticals while serving the needs of Stearns Bank's business and retail customers nationwide, the bank said.
"Stacey, Paris, Jeanice and I are thrilled to join the Stearns Bank team," said O'Neill, who was most recently a BSA officer focusing on cannabis banking with Safe Harbor Private Banking. "We look forward to collaborating on the development of a budding market of 'compliance-based' growth for Stearns. Together, we will blend our extensive experience to create, deploy, and oversee high-risk banking products and services, and are ready to get the job done!"
The $2.2 billion Stearns has locations in Minnesota, Florida and Arizona, and a nationwide leasing business.