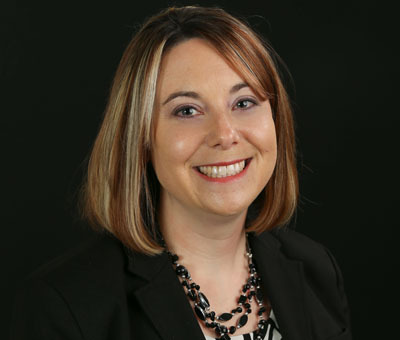 We have all been there: Overwhelmed with projects, direct reports and responsibilities. We look to our highest performers to step in or step up to take on managerial duties to relieve our work loads. We ask them if they are ready and willing to manage a small group of teammates and let them know how confident we are that they are going to knock it out of the park. Please note that I said "ask" and not "tell." What do you imagine they are going to say when you, their direct manager, asks them to accept more responsibility? More than likely the answer will be "yes."
Two years ago I stepped into this selfish trap myself and asked two of my top performers, Ann and Sue (not their real names), to begin managing small teams to reduce the number of direct reports I had acquired due to bank acquisitions, operational conversions, etc. I put my own needs ahead of theirs in the guise that I was doing them a favor and helping them realize their potential. When I asked, they both said "yes" and we moved forward with a new reporting structure.
Within a few months I began to notice some subtle changes in these high performers. Each was more anxious, expressing how they felt they were failing their team members and frustrated at how managing was affecting their ability to work on projects that were close to their heart. I coached them at their monthly meetings on how to delegate, have difficult conversations and balance their work load. A few months later the anxiety had not abated and I was struggling to know what to do. I soon came to a personal realization. I was responsible for their anxiety and frustration because I had unwittingly led them down the wrong path.
But isn't this the path that every employee needs to take in order to move up in the organization? Accept a job, assert yourself, become a high performer and then begin to build your team so you can move up the ladder. Sound familiar?
I met with Ann and Sue individually and asked them the same question: "If I were to tell you today that you no longer have to manage people, what would you say?" I wasn't surprised when I heard, one responded: "I would do cartwheels down the hallway." I expected relief but that comment really drove home how strongly she felt.
I followed up: "I am curious why you accepted the new responsibilities when I asked." Knife to the heart moment:
"Because I didn't want to let you down and I wanted to help take work off your already full plate."
I may have asked them six months earlier whether they wanted the role but obviously not in a way that they felt they could say "no." Talk about a teachable moment for me.
Each shared with me in their own way that the added stress of managing a team had made work less enjoyable. They were worried about saying the wrong thing and felt deep personal accountability if someone on their team was underperforming.
The job descriptions in the operations area were not specifically written to support what I would consider a "technical manager" path so I started working with talent management on what that might look like for Ann and Sue. How could we recognize their talents to lead larger initiatives, delegate work and track results without the added responsibility of monthly meetings, time card approvals, personnel issues, etc?
The 'technical manager'
Each team member individually demonstrates the proclivity to learn and retain information related to their area of expertise. They thrive when they are allowed to thoroughly research an issue or project and bring a workable solution to the table. For each technical manager, I feel their strength comes from the depth of knowledge they attain within their individual subject matter(s) as well as their ability to convey this information to various audiences, including more sophisticated ones (e.g., committees, market presidents, the board) as well as more introductory ones (e.g., frontline staff, contact center, clients). They should each be participating in some type of peer group meeting on at least a semiannual basis and seeking out training in their field.
Part of a technical manager's role should be to mentor other staff members. Once an employee shows interest or passion for a certain subject, they can be paired with a technical manager to build a mentoring relationship to foster this passion. Each technical manager should only have one "mentee" at a time to ensure they provide enough time to perform the research/projects they need to get done to fulfill their own passions/goals.
Each individual's intellectual curiosity will determine how quickly they move through the "ranks." These ranks could include:
Specialist: An entry level role, performing daily tasks and learning about the systems and how they work together. May be mentored by a technical manager at some point depending on where their interests or passion lies.
Technician: An experienced specialist who is beginning to find their niche. May begin certification process within their subject (e.g., BSA, ACH, Compliance, Checks). They should have a mentor assigned to them by the time they become a technician. Technicians help the technical manager put their ideas or research into practice and may be asked to sit on process improvement projects.
Technical Manager (Subject Matter Expert):  A person who is an authority in a particular area or topic. They are the go-to person for questions on leveraging our systems more effectively, creating a new process or improving a process within their area of expertise, the main audit contact, etc. They are expected to initiate process improvement projects as they identify areas of improvement and will be held accountable to see these all the way to implementation. They will leverage the technicians and specialists (at times) to accomplish their projects. Growth would come through adding more "subjects" to their knowledge base as long as those subjects are complementary to each other and relevant.
Maximizing strengths
Let's circle back to Ann and Sue. Ann's path was built more on knowledge. Her research helps the bank determine where our risks lie, determine where we are willing to take risk, and identify risk mitigation factors. Knowledge (including systems knowledge) can be objectively measured via industry certifications, process improvement efforts, conversion projects, etc. Sue's path is built on systems. This includes ownership over how our processing systems work, new ways to leverage these systems, research into new releases to determine what changes have been made and how we can benefit from the changes, and helping our end users succeed in their use of the systems. They each lead by example and have influence over the team members they previously managed. They each lead projects, delegate tasks accordingly and maintain high standards of service for not only our banking clients but internal employees who we serve as well.
I manage a large team of employees but it is actually easier now than it was two years ago. Why? Because Ann and Sue are empowered to lead, are intellectually curious and consider themselves role models for the team. I am able to meet with each team member monthly and have conversations about education opportunities, whether they are satisfied with their roles, or obstacles I can help them overcome. The conversations are not hijacked with to-do lists and firefighting. I stay plugged into the day-to-day work but I am seldom pulled into the weeds because Ann and Sue won't let me. My failure to truly lead two years ago has allowed our organization to grow and evolve into a bank that recognizes not only people managers but technical managers as well. A good people manager is only as good as the technical managers around them. I am grateful for them every day.
Christy Baker is chief operations officer with TS Banking Group which is comprised of three bank charters. She has been in banking for 18 years and has held various positions including assistant cashier, branch manager, controller, director of internal audit and, most recently, COO. Baker and her husband Eric live on acreage near Oakland, Iowa, along with their two sons John and Alex. You can reach her at [email protected]