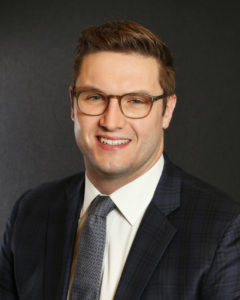 Ross Teare has joined the Indiana Bankers Association as VP-government relations.
Teare will work with Senior VP-Government Relations Dax Denton to review legislation, analyze issues and forge relationships with policymakers. 
Teare most recently served as the Indiana Department of Revenue legislative director for three years, developing legislative goals and policy. He has had numerous other related positions. He served as political affairs coordinator for the Indiana Chamber of Commerce from 2015-18; legislative assistant with the Indiana House of Representatives from 2012-15; and field manager with the Indiana House Republican Campaign Committee, 2014. Teare graduated from Butler University, where he earned a certificate in data analytics.