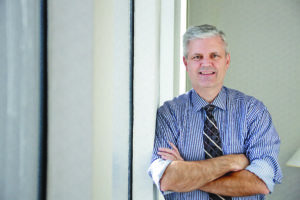 The FDIC has launched a competition to create a next-generation data gathering system for the banks it supervises. Some two dozen companies are participating in the effort to create tools that will make data collection more comprehensive, more timely and less burdensome. FDIC Chair Jelena McWilliams told the Wall Street Journal she'd like the system to be so robust that it eventually replaces the call report.
McWilliams began talking last fall about the need to bring fintechs and banks together. "It is my goal that the FDIC lays the foundation for the next chapter of banking by encouraging innovation that meets consumer demand, promotes community banking, reduces compliance burden and modernizes our supervision," McWilliams said in St. Louis. "The survival of our community banks depends on it."
The FDIC's "rapid prototyping" competition requires fintechs to produce a concept paper, then a product demo and finally a prototype. Competitors will be culled along the way; the FDIC may encourage some companies to work together. Selections won't be announced, although a final contract with any of the firms will be public. Apparently this process has been used successfully at the Department of Defense and at Homeland Security.
In a background briefing, the FDIC said data collection at the nation's largest banks involves a lot more than the call reports, but at most of the nation's community banks call reports remain the only tool for data collection. That leaves reporting gaps, even though quarterly call report forms require bankers to consider more than 2,000 data fields. With the onset of the coronavirus pandemic, we have learned that conditions can change in a hurry. Call report data is always at least 30 days old and that makes it impossible to accurately assess fast-developing risk scenarios.
At the briefing, the FDIC said it hopes to develop data collection systems that use artificial intelligence, machine learning and other technologies. The result would be such a comprehensive and timely dataset that it would make the call report unnecessary. (It would take an act of Congress, however, to actually decommission the call report.) While the FDIC declined to name the fintechs in the competition, it's not hard to imagine some of the industry's most prominent core processors are among them. It's not a stretch to think they should be able to replace a manual data collection process with something more automated. 
I think McWilliams is right; the survival of community banking is dependent on this kind of tech innovation. May the best company win!