Editor's Note: Each summer, BankBeat recognizes banking industry up-and-comers, nominated by readers, who are making a significant impact to their institutions and communities. This annual tradition is sponsored by United Bankers' Bank, Bloomington, Minn.
Heidi Brown has an impressive pedigree of community bankers in the state of Iowa. Her grandfather, Robert D. Dixon, co-founded the Community Bankers of Iowa (then known as the Iowa Independent Bankers) in 1971, and her father Robert J. Dixon served as chair of the association in 2014-2015.
Her contributions to the banking industry in Iowa position her to take a place in that illustrious line-up.
Brown, executive vice president at Sheldon-based Citizens State Bank, is one of seven mid-career bankers being honored by BankBeat as a Rising Star in Banking.
"The Dixon family is legendary in Iowa community bankers," said Steve Heston, executive vice president and chief marketing and sales officer at the Iowa-based EFT network SHAZAM. "The thing that has really impressed me and the rest of the executive team at SHAZAM is how easily Heidi steps up to new challenges. She never had designs on being an officer of the family bank, but because she's had a willingness to grow into it, that's where she is now."
Brown applies her experience to compliance, HR and marketing arenas at the bank, and then expands her skills to the wider banking industry.
"We are particularly impressed by her skills in operations, strategy, HR and her awareness of her market and the competition within her market," Heston said. "It takes intelligence to do that, it takes experience to do that, which you don't always find in senior executives, many of whom came up on the lending side of the business."
Brown not only helps lead the family bank, but she sits on the board of SHAZAM, where she's become an invaluable voice, Heston said. "On the SHAZAM board she asks questions with no regard to how it makes her look, but instead to gain knowledge as a banker, to improve her bank and the wider industry."
"We're competing with large organizations in the payment world, and what a privilege to be involved in that organization [SHAZAM]," Brown said. "That is an organization, a board, where it's intimidating to be in the room but it's great fun. It's like being in rarified air."
Like her grandfather and father before her, Brown has put herself at the service of her bank and her community in ways both obvious and not. "In community banking, the most accurate part of all job descriptions is 'other duties as assigned'," Brown said.
She got her start in banking like a lot of others, emptying the trash at the family bank – and dressing up for Sheldon's annual Crazy Days celebration to run a Jar of Quarters guessing game. Brown started her official banking career at a Davenport, Iowa, bank that eventually became part of a super-regional bank; the experience gave her a deep appreciation for the community banking model for which her father and grandfather had advocated. That passion has made her dedicated to ensuring its future.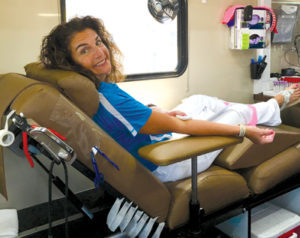 "When I came back to northwest Iowa and started attending peer groups, it became clear that we owe a lot to the generation above us who came through and paved the way," Brown said. "I grew up knowing a lot of these community bankers, listening to them complain about the future of banking, and I looked around the room and asked, 'Well, who had they brought? Who were they training or encouraging from the next generation of bankers?'"
One of Brown's passions has been the engagement of those staff members outside of bank management, encouraging them to take advantage of the educational and networking opportunities. "When only senior management is there, I ask, 'Why isn't compliance there?' Compliance isn't competitive, it's survival."
She became involved with CBI's Leaders of Tomorrow program, which is dedicated to enhancing the growth, leadership, and networking skills of future banking leaders.
"One of the things we've done is rewrite the criteria to challenge existing bank management to go find their up-and-coming bankers, go to high school for career days, go to college for career days," Brown said. "We used to coast on the idea that we'd just find the people, and we can't do that anymore."
Brown sits on the board of Village North Unlimited, an organization that serves clients with physical and mental disabilities. She chairs the Sheldon marketing committee and helps with financial literacy homework through her local chapter of Love In the Name of Christ. When she's not at work, she's in the bleachers, either for her sons' school or for the University of Iowa Hawkeye games. Her involvement with the community is part and parcel of her passion for community banking.
"Our customers aren't just customers," Brown said. "We sit with them on the bleachers and in the pews. We're volunteering with them on community clean-up day. We're not just going to make a sales decision; we want to help them make a decision that's good for them that will help them succeed."