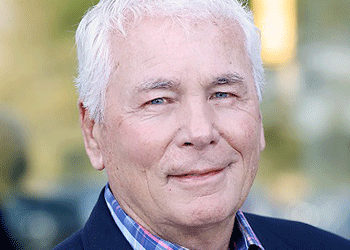 Enebak Construction Company started in 1905. Tip Enebak is a third generation leader, shepherding his sons as the fourth. He's being recognized as one of BankBeat magazine's 2021 Amazing Outside Directors.
Tradition Capital Bank was founded in 2005, when Enebak, his son Jake, and his son-in-law, Erik Hendrickson, began to etch the blueprint of the de novo. The company partnered with Dennis Doyle, co-founder of the Welsh Companies, and the capital support was multiplied by the businessmen's relationships with potential investors who had "the ability and the understanding of how we want to operate this bank," Enebak said. 
"This is a story of going from $0 to $1.2 billion through finding like-minded investors, like-minded stockholders, like-minded employees," Enebak said of the bank's foundation. "[Tradition Capital Bank has] board members who believe in the bank's vision and trust our people to carry forward the board's vision," Enebak said. "Best of all, TCB is a force for good in our communities."
The family decided it was time for their company to move into the banking space, "because of the other things we were doing, it looked like a fairly decent vertical integration play," Enebak said.
Company growth came down to trying to figure out better ways to serve the customer, said Hendrikson, the president of Tradition Mortgage, on a video the company produced. "Slowly, over the years, we added additional pieces of the puzzle," he said. 
By the early 2000s, Tradition's land development and mortgage businesses had been involved in projects with the Minnesota Zoo, its first state highway project in 1982, the Mall of America, and numerous golf courses — and the company had just created its wealth management entity. "We started the Tradition companies basically to figure out how we could do vertical integration that encompassed pretty much everything from the dirt to the final closing," Enebak said. 
From highways, to golf courses, Tradition's print is fixed in its community. "You can't drive around the Twin Cities without seeing something we've done," Enebak said.
"It's pretty easy to be proud of how we've been in continuous operation for almost 120 years," said Enebak's son Jake, CEO of Tradition Companies, on that same company video. 
Tip Enebak took the reins of the family business in 1965. After he graduated from the University of North Dakota, he spent time between North Dakota and Montana coaching football and teaching economics. He moved back to Minnesota and joined the company to help his father, whose business and health was struggling. 
After a lot of 16 hour days, Enebak said, both the business and his dad's health began to turn around. The Enebak enterprise expanded from roadbuilders in Faribault, where the marketplace was limited, to the Twin Cities, where they began working with urban development projects. "We were still doing a lot of road work, but we just expanded the marketplace."
Tradition Capital Bank, and Enebak's career, has been building on the maxim: Commitment, courage, focus, effort, pursued with reckless abandon. It first resonated with Enebak during his collegiate football career, watching film with his team. "One of our big tackles was coming through the screen like a bat out of hell. He got knocked around and just kept going, pursuing," Enebak remembered. 
His coach paused the tape and coined the phrase that would stick with Enebak for decades. As a senior captain, "that just struck home for me," Enabek said. "That's been the motto for me since then."
Reckless abandon, Enebak said, is when you go after something as hard as you can, and you give it everything you have. "And that's whether it's in sports, whether it's in banking, whether it's in charitable deeds," Enebak said. "It's just a part of who we want to be."
Money is like hay to a horse. "You've gotta have it," Enebak said. But at Tradition, "it's more about what you can be proud of, and what you've left."
"Just dig in."