Thomas Pohlman, CEO of Ames National Corporation, Ames, Iowa, will retire at the end of this month. Pohlman will continue to serve as the chairman of the board of Ames National and its subsidiary bank, the First National Bank of Ames. His retirement marks the culmination of a 40-year career in banking.
"When you work a lifetime in the financial industry, you know that relationships are what make this career rewarding," Pohlman said in a news release. "Ames National Corporation is a strong and stable organization focused on helping customers, employees and shareholders succeed."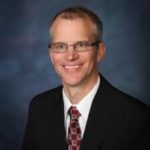 John Nelson, currently serving as chief financial officer, executive vice president, chief operating officer, secretary and director of the company, will assume the role of president and CEO effective June 29. Nelson has served as CFO for the company since 1999 and as director since 2013. Nelson was a commissioned bank examiner for the Federal Deposit Insurance Corporation prior to joining the company in 1993 as auditor. He brings a high level of qualification with respect to banking, accounting and regulatory matters. In addition to his banking experience, Nelson serves as the president of the Gilbert Community School board.
"Ames National Corporation is in good hands," Pohlman said. "I have worked closely with John over the past 20 years and know his experience, dedication and focus on Ames National Corporation's core values will position him for success."
As Nelson assumes the role as president and CEO, John Pierschbacher will become CFO and secretary of the company. Pierschbacher has served as company controller since 2008. Prior to joining the company, Pierschbacher served as a director with RSM US LLP for 13 years and as CFO of a publicly-traded bank holding company in Iowa for 12 years.