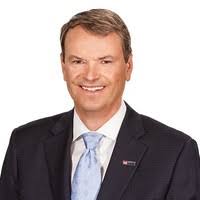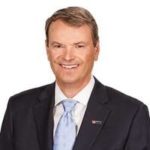 U.S. Bank announced today that John Elmore, vice chairman of community banking & branch delivery, will retire from the company in March 2019.
Elmore, 62, is a 38-year veteran of the banking industry who has been with U.S. Bank for the majority of his career.
As a result of his retirement, the Minneapolis bank will combine its community banking & branch delivery and consumer banking sales & support organizations. Tim Welsh, vice chairman of consumer banking sales & support, will lead the new organization, which will be called consumer & business banking. Elmore and Welsh will work closely together over the next six months to ensure a seamless transition.
Elmore has a bachelor's degree in accounting from Kansas State University, Manhattan.
"John is an exceptional leader who will leave behind a distinguished legacy of professional achievement and personal integrity," said Andy Cecere, chairman, president and CEO of the $461 billion U.S. Bank. "Over the years, John has touched the lives of thousands of employees and customers with his passion for banking, his dedication to serving others and his gift for mentorship. We wish him the very best in his retirement."
Welsh has been in his current position since last summer, when he joined U.S. Bank from McKinsey & Co., where he was most recently a senior partner. He has 26 years of experience at McKinsey, specializing in financial services and the consumer experience. He has an MBA from Harvard Business School and a bachelor's degree in social studies from Harvard University.
The company also announced today that it has created a new role focused on leading the company's digital strategy across the entire enterprise. The chief digital officer role was created to establish U.S. Bank's leadership position even more strongly for the digital age. A search is underway for the CDO, who will be a member of the managing committee and report directly to Cecere.