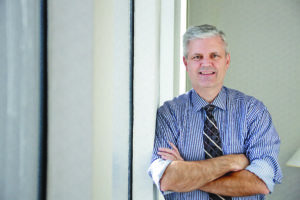 The Commerce Department recently reported astonishingly positive second quarter GDP growth of 4.1 percent, and my sense is the banking industry is participating. It will be interesting to see how this plays out over the remainder of the year, with the benefits of tax reform and reg reduction possibly neutralized by trade tariffs and the midterm elections.
For many banks, the ag environment is a concern. Production is high and prices are modest. The trade picture, possibly mitigated by new price supports, clouds any clear view of the future. The only asset quality issues I hear bankers articulate stem from ag lending. Given that farmers forward-contract, many of the hardest decisions won't need to be made until later in the year.
Two other issues are affecting bank budgets, and will likely spur discussion as your management team sets expense limits and profitability goals for 2019: salaries and technology.
Unemployment is low. Although the labor participation rate is still lower than historical norms, people who want a job seem to be able to find one. Demographics are such that labor market entrants are having trouble making up for those who are retiring. Banks have to pay top dollar to attract and retain workers. This is putting real upward pressure on salaries. Employment turnover is typically a more acute issue in urban areas than rural areas, but I believe all banks need to figure out a way to do a better job promoting the benefits of working in the banking industry. Working at a bank is a great way to help others, build your community and make a good living, yet most 20-somethings would never think to mention banking when naming desirable industries in which to work. While a lot of banks are working to be an "employer of choice" in their community, the industry could be voicing a similar message.
Technology typically represents a substantial investment, with a return that often cannot be measured for years. The trick for community banks is to figure out which investments to make, and determine how the options square with the bank's current core processor. A bank really can't do much if new tech opportunities don't interface well with existing software. I think the challenge for bankers is as much about developing deeper relationships with core processors as it is about expense. I have been hearing horror stories for years about clauses in service contracts which make it effectively impossible for a bank to terminate or convert their processing arrangement. Even if a bank has the resources to consider a new fintech partnership, nothing can really happen if the current partnership with the core provider is out of balance.
Ideas from the outside
Not all business development ideas come from banking industry experts. Consider two business strategies from other industries: media and gaming.
The traditional revenue model in media depended on advertising. Today, successful internet media companies collect data about their users (which articles they click on; how long they spend with those articles). The data, used to anticipate customer needs, is generally worth more than the traditional ad space.
Two decades ago, experts encouraged bankers to track information about their customers in an effort to anticipate their need for credit and other financial products. Isn't this exactly what media and social media companies do?
Notwithstanding the privacy concerns and disclosure requirements mandated for this kind of data mining, banks that use their customer information strategically have a much better chance of succeeding.
The hottest game these days is Fortnite. Have you played? If you haven't heard about it, ask any 20-something to fill you in. I read the company behind the internet-based game makes about $2 million per day, which struck me because it costs nothing to sign up and play. The company makes money when players make purchases during the course of play.
Whether it is a computer game or a bank, the idea is to form a relationship first. It is much easier to market products to people who already are customers, even non-paying ones. If your products are any good at all, the existing relationship should give you the basis to ring up some sales.
I note these two examples because banks were into these strategies long before media and gaming companies discovered them.