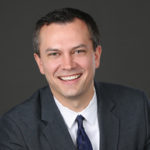 Brian Wagner was named president of Flagship Bank, Wayzata, Minn. He takes over Jan. 1 from CEO Andy Schornack, who previously held both titles.
Having joined the bank in 2013, Wagner is currently executive vice president of business banking. Previously, he was a Minnesota market president for Republic Bank, Louisville, Ky., and senior vice president of business development at First Commercial Bank (Republic bought Bloomington, Minn.-based First Commercial after it failed in 2012).
Wagner has a bachelor's degree from Minnesota State University, Mankato, and is a graduate of the Graduate School of Banking at Colorado, Boulder.
"Brian has proven his ability to be a source of knowledge, creativity and trust among our growing customer base of strong independent businesses, customers and nonprofits in the Twin Cities Metro Area," Schornack said in a statement. "Brian has also been instrumental in the growth of our organization from $90 million in assets and two branches in 2013 to over $215 million in assets and six branches in 2018."
Schornack, a 2016 BankBeat Rising Star in Banking, has been president and CEO since 2013, when he along with a group of investors bought the bank. He has a Bachelor of Science degree in finance and entrepreneurial studies from the University of Minnesota, Minneapolis, and an MBA from the University of St. Thomas, St. Paul, Minn.