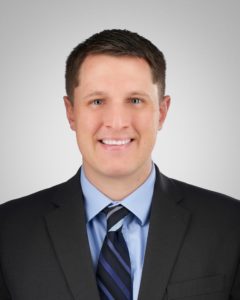 One Community Bank in Oregon, Wis., has promoted Thomas Long to market president of its Sun Prairie, Wis., location.
Long joined the bank earlier this year as vice president of commercial banking, bringing almost a decade of banking experience to the role.
"Tom has a wealth of commercial banking knowledge and will be a huge asset to One Community Bank and to our community. We are thrilled to have him join our team." said Jim Walker, chief commercial officer, at the time.
Prior to joining OCB, Long was an assistant vice president of commercial lending with National Exchange Bank & Trust in Fond du Lac, Wis., and with Capitol Bank, Madison, Wis. Previously, he spent time with Huntington Bank, Columbus, Ohio, and Associated Bank, Green Bay, Wis.
"Tom's depth of experience in both banking, entrepreneurship, and leadership will set up him for exceptional success in this new role … as he builds his bank's portfolio with the One Community Bank Sun Prairie team." said Steven Erickson, chief sales officer at the $1.4 billion OCB.
Long is also chair of the external affairs committee for Domestic Abuse Intervention Services. He serves on the boards of United Cerebral Palsy of Dane County and The American Veteran Attorney Association.
OCB has 11 branches in central and southern Wisconsin.