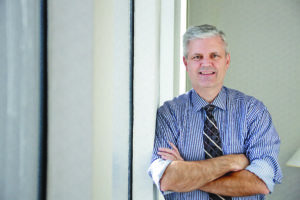 Things that keep me up at night:
Revenue related to mortgage refinance is likely to be less this year than it was last year. A decline in rates motivated homeowners to refinance in 2020, but there's really no room for rates to drop more. Tepid demand in other sectors of the lending portfolio and compressed NIM make fee income super-important. In 2021, refis aren't likely to generate such a significant portion of that income.
Federal stimulus makes it difficult to assess true credit quality. Businesses, particularly small ones, that seem to be skating through the pandemic may actually be operationally stressed. Federal dollars are bridging the gap for now, but I'm guessing we'll be shocked by how many businesses disappear soon after the pandemic lifts. 
Even with farmland prices generally rising, conditions vary across the ag sector; stress is high on too many farms. Carryover debt is problematic; no one wants to have hard conversations. On the bright side, corn and soybean prices are on the rise. If you live where they make ethanol, however, the morphing energy picture may be muting some of that demand for corn. 
The regulatory environment is going to get tougher. Under the Biden administration, I expect more regulatory focus on the unbanked and those with little access to credit. Disparate impact will be a guiding principle. Regulators will closely examine market areas and advertising campaigns to see that financial institutions seek business indiscriminately. 
And, I expect to see growing efforts to start "public" banks, as is already the case in California. Postal banking is likely to gain momentum, and credit unions will get a pass on any scrutiny to limit their powers. 
The tax environment is going to get tougher. Capital gains will be the first tax to change, with an increase taking us back to rates in place during President Obama's era. The estate tax and corporate tax will be next. If there was ever any concern about aligning federal expenditures with revenues, it went out the window when the pandemic hit. I can appreciate that. Although I don't think elected officials really expect to make much progress on the debt, I think most will want to raise taxes to pay lip service to the concern.
Fortunately, none of these concerns is without precedent; you've dealt with these issues before. Community banking is a resilient industry. BankBeat has been chronicling that resilience for more than a century. I can't wait to record the next chapter.