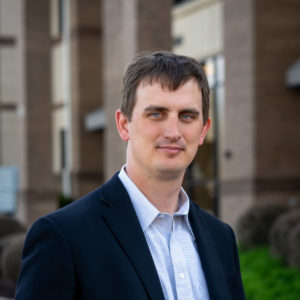 Financial institutions are facing increasing pressure to grow and improve while dealing with tighter margins and, as of late, being short staffed. As the Great Resignation and Great Retirement surge, attracting and retaining top talent has become even more difficult. Recruitment can be especially challenging for institutions in rural areas and for roles that require technical knowledge and skill. We keep asking how to attract more talent, but there are other ways to accomplish more even while short staffed.
Commercial lending is often one of the most paper-fraught areas in a financial institution. The amount of unnecessary manual tasks slows the process down and can take up too much of a lender's time. When coupled with the national talent shortage, the need to modernize commercial lending processes is even more critical. 
For many lenders today, manual tasks such as tracking down information like personal financial statements can take up to 30 percent of their time. This can make lenders feel like a glorified document gatherer — not a valued, productive member of their institution. Not only is this frustrating for the lender, but it communicates to your customer that you don't really know them. This is a big blow when community institutions are known for the differentiating factor of truly knowing their customers. 
In today's landscape, people are used to having instant access and full transparency into transactions as simple as pizza deliveries and online shopping orders. This has set the bar for business interactions everywhere. This is not only applicable to customers, but also prospective employees. As older generations retire in droves and younger generations now make up a larger majority of the workforce — and even leadership — prospective employees will expect to work with technology and digital processes that make it easier to succeed at their job. 
Institutions that embrace digitization and modern technology across lending are more strongly positioned to attract talent across all generations and retain those lenders for longer. By eliminating cumbersome, manual processes — in favor of automated workflows, streamlined systems and holistic views of individual borrowers and the entire portfolio — lenders will be able to perform their jobs with greater efficiency and speed, leading to stronger job satisfaction.
Adopting technology opens more time and opportunity for lenders to focus where they excel: Creating deep customer relationships. Putting digital processes in place can eliminate the need to waste meetings with borrowers collecting information and signatures. Instead, that time can be dedicated to meaningful conversations around business strategy and growth. The role of a lender should more closely resemble that of a consultant: Someone who provides value and expertise to business owners' lives, not a document gatherer. 
Community banks are competing against large national banks and emerging online lenders not only for customers, but for talent as well. In order to attract and keep the right employees, financial institutions must be willing to transform what have historically been inefficient, highly manual processes. The community institution differentiator has always been people and relationships.
By allowing lenders to streamline lending and operate efficiently, they'll be able to spend time fostering customer relationships and making a difference to small businesses across the country.
Joe Ehrhardt is the CEO and founder of Teslar Software, a provider of a configurable lending process automation platform for community financial institutions.