Audrey Song is a senior product marketing manager for Narmi, a fintech which recently announced a new partnership with the $904 million First Federal Bank of Kansas City. The bank is using Narmi to speed up its online account opening process. Customers can now open an account in less than three minutes, directly enroll in online banking, and are welcomed with a newly-designed interface to simplify navigation. Other improved features include a financial management tool that allows customers an easy way to pay bills and track spending. 
What were First Federal's concerns and expectations when they approached Narmi?
Audrey Song: The bank's decision to partner with Narmi came from their interest to move faster, drive growth opportunities, and keep up with the evolving pace of consumer expectations. As part of that, the bank wanted to add mobile functionality to its platform, which it did not currently have, and it wanted a platform that was much more user friendly.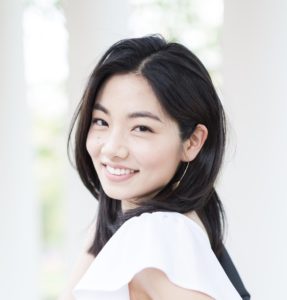 To address these needs, First Federal began searching for a best-in-class digital banking and digital account opening platform. The bank wanted a platform with a frictionless user experience and functionality that could improve financial well-being during a volatile economic time. It wanted to make it easier for customers to understand their finances and make more confident, well-informed decisions to strengthen their financial futures.
It was also critical for First Federal to deliver the best solutions and features from across the industry to its customers, and this required partnering with a fintech that was strongly focused on openness with an ecosystem of solutions that can be easily integrated into the digital banking platform.
Do you find other banks their size have similar stories? What has been your experience with other community banks?
A.S.: As the competitive landscape heightens and customer expectations grow, community financial institutions must unlock the very latest capabilities in digital banking and account opening so they can move faster, tap new growth opportunities and be where banking is going.
Currently, too many of today's digital banking platforms fail to keep pace with changing consumer expectations. Unfortunately, their complacency comes at a big cost to financial institutions, as this legacy tech slows their growth.
Many community financial institutions have become frustrated with stagnant growth and are now looking for digital banking providers focused on innovation and openness. Ultimately, they must offer a digital experience that is always effortless, current and dependable if they expect to remain relevant. 
Among the financial institutions we work with, the results are powerful. FIs are seeing as much as three times the account growth in less than 30 days, four times the deposit growth in less than 90 days, and 100 percent on-time, seamless implementations. 
Talk a little more about shortening the length of the account opening process. How is this accomplished? Where does the time saving occur?
A.S.: Seventy-five percent of banks report it takes longer than five minutes to open an account, and nearly 30 percent say it takes longer than 10 minutes, according to a recent Digital Banking Report.
Often, financial institutions rely on paperwork, manual decisioning, manual funding options and manual verification checks, which slows the process and comes with big consequences. For instance, when the time to complete an application exceeds five minutes, abandonment rates increase. After 10 minutes, the abandonment rate impacts account openings by as much as 40 percent.
Narmi's digital account opening platform is fully automated, allowing customers to open accounts in just 2 minutes and 13 seconds. We achieve this through a highly intuitive user experience and non-document based verification methods that save time and hassle.
Additionally, Narmi has flexible funding options that allow the use of debit cards, credit cards, or financial institution transfers. This makes the funding process simple, contributing to the quick account opening time. Narmi also offers 30-second enrollment into digital banking.
As a result, financial institutions are seeing two and a half times more completed applications and four times the customer deposits. The industry average is a 30 percent completion rate, but with Narmi, financial institutions see an 80 percent completion rate.